South Sudan Rivals Open Ceasefire Talks
TEHRAN (Tasnim) - South Sudan's warring parties are holding preliminary meetings ahead of the official start of negotiations in a bid to end nearly three weeks of conflict which has left thousands feared dead, Ethiopia's Foreign Ministry revealed.
January, 03, 2014 - 16:11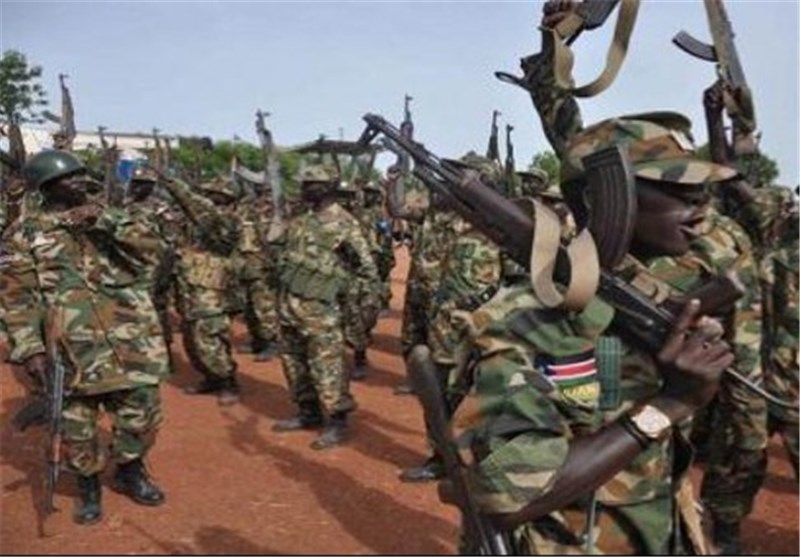 Dina Mufti, a spokesman for the ministry, said on Friday that both sides were holding preliminary meetings in the country's capital, Addis Ababa, described as necessary to bridge the groups' differences ahead of direct talks expected to start on Saturday.
Meanwhile, both sides continue to fight in the world's newest country and reports indicated that the rebels were marching towards the capital Juba, Al Jazeera reported.
Al Jazeera's Mohammed Adow, reporting from Juba, said residents were growing very nervous and apprehensive as the fighting inched closer to the capital.
The US embassy in Juba said on Friday the state department had ordered a "further drawdown'' of embassy personnel because of the "deteriorating security situation.''
An evacuation flight was being arranged for Friday, the statement read.
South Sudan's government has declared a state of emergency in Unity and Jonglei, two states whose capitals are under rebel control.
On Thursday, the central government warned that rebels loyal to ousted Vice President Riek Machar were preparing to march to Juba from Bor, the capital of Jonglei state that has been the scene of fierce fighting between government troops and rebels.
South Sudan's military said on Thursday it had sent reinforcements to Bor, 120 km from Juba.