Iraq PM Urges Falluja Residents to Expel Militants
TEHRAN (Tasnim) - Iraq's prime minister urged people in the besieged city of Falluja on Monday to drive out al Qaeda-linked insurgents to pre-empt a military offensive that officials said could be launched within days.
January, 06, 2014 - 17:34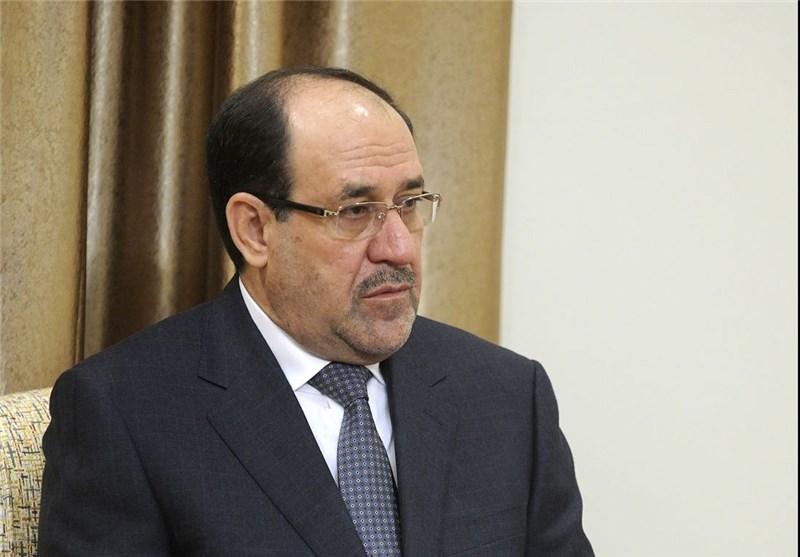 In a statement on state television, Nuri al-Maliki, called on tribal leaders to get rid of fighters from the Islamic State of Iraq and the Levant (ISIL) who last week seized key towns in the desert leading to the Syrian border.
"The prime minister appeals to the tribes and people of Falluja to expel the terrorists from the city in order to spare themselves the risk of armed clashes," read the statement.
Maliki promised the army would not attack residential areas in Falluja as his forces prepare an offensive that has echoes of US assaults in 2004 on the city, some 40 km (25 miles) west of Baghdad's main airport, Reuters reported.
Security officials said Maliki, who is also commander in chief of the armed forces, had agreed to hold off an offensive for now at least to give tribal leaders in Falluja more time to drive out militants on their own.
"No specific deadline was determined, but it will not be open-ended," a special forces officer said of plans to attack.
"We are not prepared to wait too long. We're talking about a matter of days only. More time means more strength for terrorists".
ISIL, has emerged in Syria's civil war as an affiliate of the international al Qaeda network and powerful force among rebels seeking to oust President Bashar al-Assad.
In Iraq, it has been tightening its grip on Anbar province, a thinly populated, mainly Sunni region the size of Greece, and on the area's main towns, strung along the Euphrates river. Its stated aim has been to created a state straddling the border into Syria's rebel-held desert provinces.