Oklahoma Executes Second US Inmate of 2014
TEHRAN (Tasnim) - An African American man was put to death in Oklahoma for murdering a store manager with a baseball bat, prison authorities said, confirming the second US execution of 2014.
January, 10, 2014 - 15:24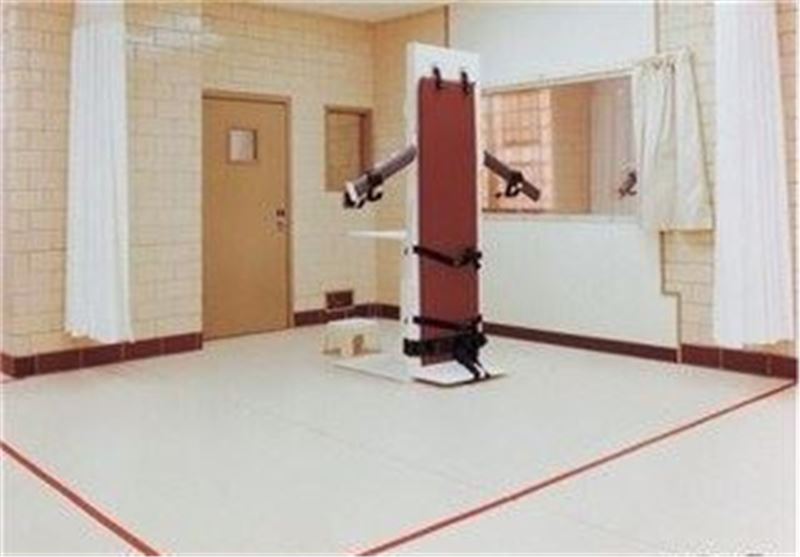 The southwestern state had also carried out the last death sentence of 2013 on December 17, according to the Death Penalty Information Center (DPIC), which counted 39 executions in the United States during the year.
Michael Lee Wilson, 38, was declared dead by lethal injection at 6:06 pm Thursday (0006 GMT Friday) at the McAlester state penitentiary, Oklahoma prisons spokesman Jerry Massie told AFP.
"I just want to say I love everybody, free is free," the inmate said in his final statement.
"I love the world, love my daughters for me. I'm going to miss you always. I feel my whole body burning."
Wilson is the third man put to death for the murder of Richard Yost, beaten with a baseball bat and found in the freezer of his supermarket in Tulsa in February 1995.
Two of Wilson's accomplices were executed in 2009 and 2011. The third, a minor at the time of the crime, is serving a life sentence.
Oklahoma has executed 109 inmates out of the 1,361 put to death across the United States since the death penalty was reinstated in 1976, according to the DPIC.