Hollande Threatens Legal Action over Report of Affair
TEHRAN (Tasnim) - French President François Hollande said he is considering legal action against a French magazine after it claimed he was having an affair with an actress.
January, 11, 2014 - 12:12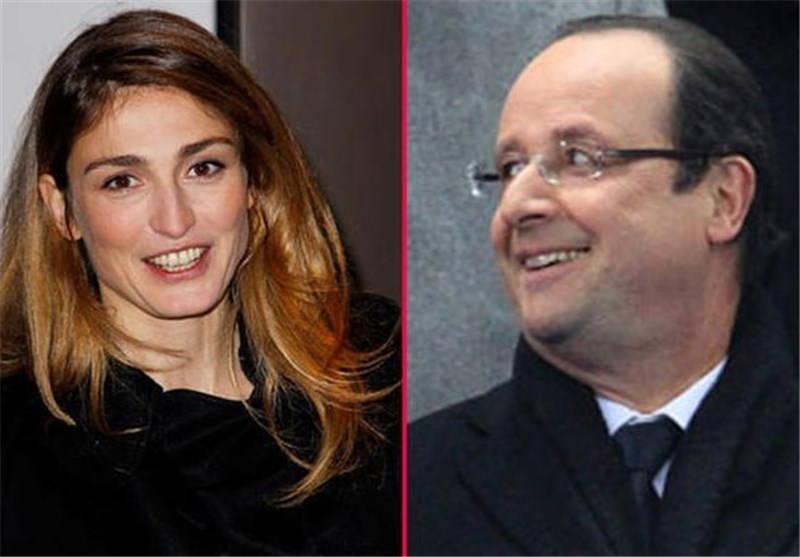 The Friday edition of a French tabloid magazine carried a seven-page spread on the 59-year-old president's alleged affair under the headline, "The president's secret love".
The weekly published seven pages of photos detailing the comings and goings outside a Paris apartment block to support its allegation.
According to the magazine, the 41-year-old actress is seen arriving at the apartment block in Paris's upmarket 8th arrondissement (district) late at night.
A man resembling Hollande's personal bodyguard then arrives at the building. A second man – which the tabloid claimed was Hollande – then arrives on the back of a scooter. He is unidentifiable because he is wearing a black helmet.
The magazine also published photos taken in the morning, showing the first man returning to the flat with what it said was a bag of croissants. The second man then emerges, again wearing a helmet, and jumps on the back of a scooter.
The actress is well known in her native France and has appeared in numerous films, including the popular 2013 French comedy "Quai d'Orsay" in which she plays a vampish diplomatic adviser in the foreign ministry.
Rumours that Hollande was having an affair with the actress have been circulating on the internet for months.
In a statement to AFP, Hollande slammed the report as an attack on the right to privacy, to which he has a right "like every other citizen".
Earlier, a source close to the president said, "François Hollande strongly deplores the invasion of his privacy, to which he has a right as any other citizen does. He is studying what action, including legal action, to take following this publication." However, the source did not specifically deny the affair.