Suicide Bomber Targets Police Bus in Kabul
TEHRAN (Tasnim) - A Taliban suicide bomber riding a bicycle detonated himself next to a police bus in Kabul on Sunday, injuring six police personnel in a blast that left the vehicle badly damaged.
January, 12, 2014 - 18:01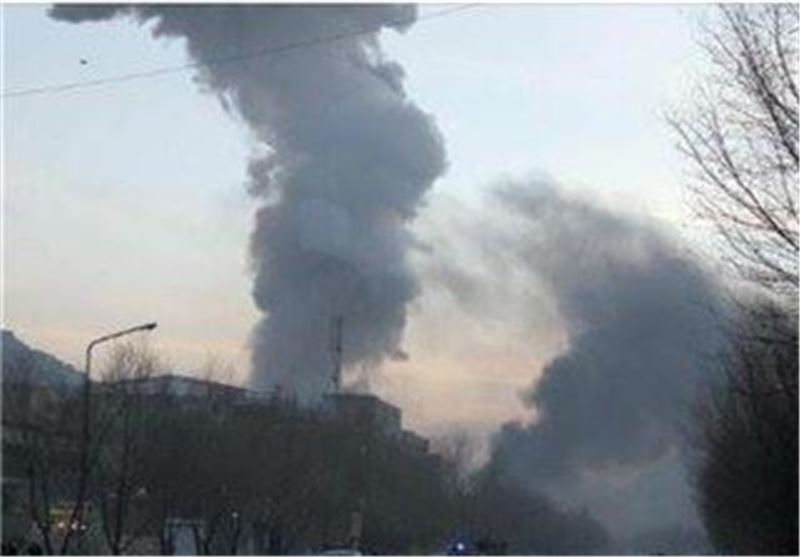 The attacker targeted the bus as it left a police training center on the Jalalabad road, a main route out of the Afghan capital and a regular scene of Taliban militant attacks in recent years.
Afghan interior ministry spokesman Sediq Sediqqi told AFP that six police personnel were injured.
"A suicide bomber riding a bicycle targeted a police bus," he said. "According to our reports, six people were wounded in the attack."
Kabul police spokesman Hashmat Stanakzai confirmed details of the incident.
Eye witness Abdul Majeed, a stallkeeper at the scene, told AFP: "I saw a bicycle rider hit the bus and then heard an explosion."
The bus was left at the side of the road with its chassis badly damaged and most of its windows broken.
The Taliban, who have been fighting the US-backed government since 2001, claimed responsiblity for the attack.
"One of our mujahideen fighters targeted a police bus belonged to the police training center," Zabihullah Mujahid, a Taliban spokesman, told AFP.
"As a result of this attack, a number of policemen and officers were killed and wounded."
Kabul has seen a recent drop in attacks after a series of high-profile strikes in the first half of last year, with the National Directorate of Security (NDS) intelligence agency claiming to have foiled several plots involving truck bombs and suicide gunmen.