Sharon Died without Facing Justice: Human Rights Watch
TEHRAN (Tasnim) - Human Rights Watch said former Prime Minister Ariel Sharon evaded prosecution for crimes against humanity.
January, 12, 2014 - 19:11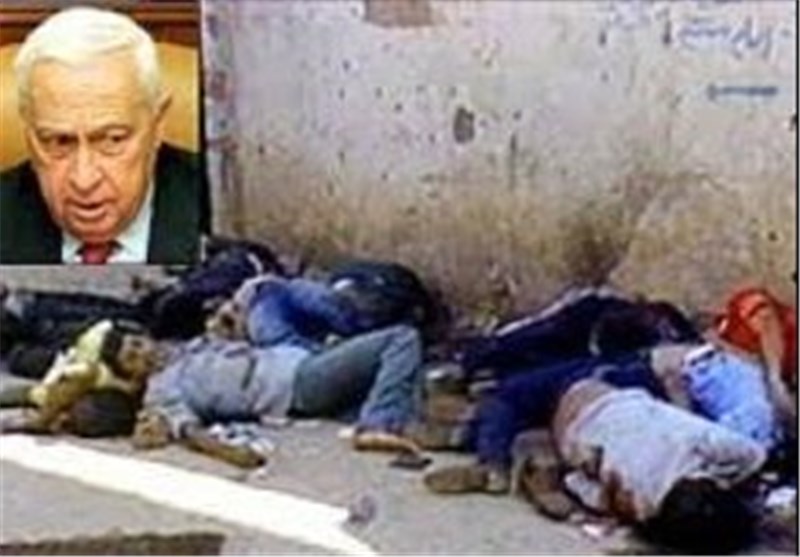 Ariel Sharon died Saturday at the age of 85, after spending eight years in a coma following a stroke in 2006.
Lauded as a great military commander and politician by many in Israel, he is described as war criminal by many others, RT reported.
Palestinians reacted to the news of the demise of their former arch-foe without any sadness.
Some cheered and distributed sweets, while some prayed for divine punishment of the former Israeli leader who masterminded military offensives against Palestinians in Lebanon, the West Bank and Gaza.
Meanwhile, Human Rights Watch (HRW) issued a statement on Saturday, stressing that Sharon "died without facing justice for his role in the massacres of hundreds and perhaps thousands of civilians by Lebanese militias in the Sabra and Shatilla refugee camps in Lebanon in 1982."
Back in the days of the Lebanese Civil War, Israeli-allied forces systematically slaughtered hundreds of Palestinians, three months after then-Defense Minister Ariel Sharon engineered the invasion of Lebanon.
HRW also said that Sharon had escaped accountability for his role in expanding the settlements. The group said that "transfer by an occupying power of its civilians into an occupied territory is a grave breach of the Geneva Conventions, and a potential war crime."
In 2002, Sharon approved the construction of the security separation barrier along and within the West Bank. According to the Israeli human rights organization B'Tselem, 8.5 percent of West Bank territories will end up on the Israeli side of the barrier upon its completion.