Iran's Zarif Meets Lebanon's Speaker Berri
TEHRAN (Tasnim) – The Iranian Foreign Minister Mohammad Javad Zarif in a meeting with Lebanese Parliament Speaker Nabih Berri in Beirut discussed the latest developments in the Middle East.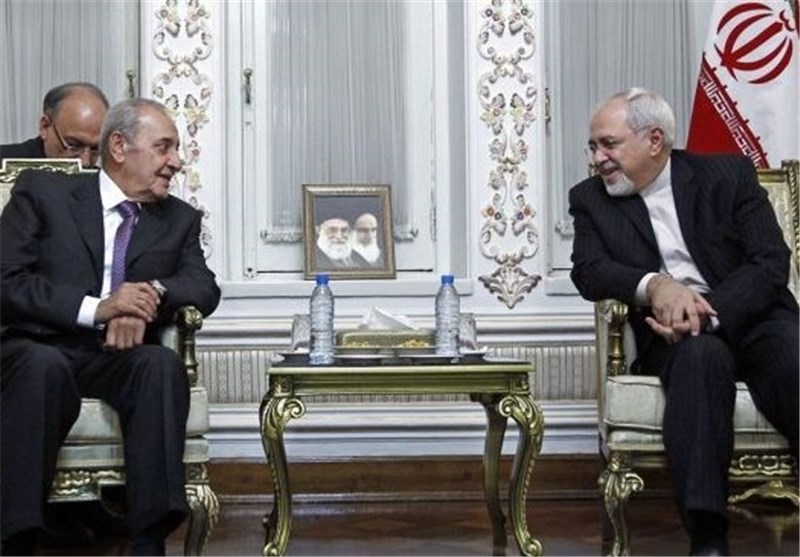 Zarif, who arrived in Iraq on Tuesday morning, held a meeting with Berri in Beirut on Monday evening.
During the meeting, the minister extended Iranian Parliament Speaker Ali Larijani's invitation to his Lebanese counterpart to attend the upcoming meeting of the Islamic Inter-Parliamentary Union (IIPU) in Tehran.
The 9th IIPU assembly will be held from February 14 to 19 in the Tehran Summit Convention Hall.
Zarif also pointed to the Zionist regime's negative role in the regional crises, and said the Israeli regime not only exploits sectarian strife in the Islamic world, but also takes advantage of any tension in the Middle East in its own interest.
He added that the Zionist regime's concern about the progress made in nuclear negotiations between Iran and six major world powers can be understood in the same context.
Nabih Berri, for his part, expressed his viewpoints on the latest developments in Syria and highlighted the importance of cooperation among key Muslim countries.
He said that Iran plays a leading role in regional issues.