Iran: Recent Comments on AMIA Case Unveiles Israel's State-Sponsored Terrorism
TEHRAN (Tasnim) – The recent comments by two Zionist ambassadors on the bombing of AMIA Jewish center in Argentina clearly unveiled that Israeli regime is committing state-sponsored terrorism, an Iranian spokesperson said.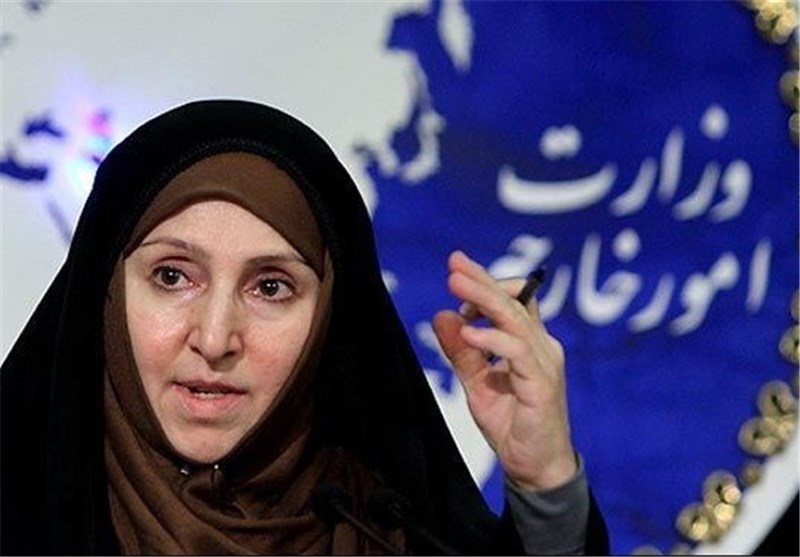 Media reports quoted former Israeli ambassador to Argentina as saying that Tel Aviv has already killed most of the perpetrators of the bombing of the AMIA building in Buenos Aires.
Earlier this week, Itzhak Aviran, a former Israeli ambassador to Argentina, was quoted as commenting on the 1994 AMIA explosion, saying, "the great majority of the guilty ones are already in the other world, and it was we who did this."
In a statement on Wednesday evening, Iranian Foreign Ministry Spokeswoman Marziyeh Afkham said such comments "are clear confessions to state-sponsored terrorism committed by the Zionist regime (Israel)," and, thus, need to be condemned by civilized and peace-loving governments and nations.
She added that such comments also indicate that the Zionist regime had from the very beginning been well aware about the identity of the agents who committed that crime and has systematically tried to remove them physically.
The spokeswoman further stated that "the Islamic Republic of Iran has on many occasions told Argentine officials that accusations raised against the Iranian citizens in AMIA case was a tool to conceal the real elements behind the criminal act, and now the comments by these (two) ambassadors bear proof to that reality."
Afkham reiterated that the Iranian Foreign Ministry has signed a Memorandum of Understanding (MoU) with Argentina last year to clarify the case.
"Negotiations are proceeding well," she said.
Argentina's Senate earlier in 2013 voted to approve an agreement with Iran on the establishment of a fact-finding committee to investigate the bombing of the AMIA Jewish center in 1994 which left 85 people dead.
On January 27, the former Iranian foreign minister, Ali Akbar Salehi, and his Argentine counterpart signed a memorandum of understanding in Addis Ababa, on the sidelines of an African Union summit in Ethiopia, to create a "truth commission" that will investigate the AMIA bombing, which will be staffed by jurists chosen jointly by the two governments.
Argentine President Cristina Fernandez de Kirchner called the agreement "historic," saying it could "guarantees the right to due process of law, a fundamental principle of international criminal law."
AMIA stands for the Asociacion Mutual Israelita Argentina or the Argentine Israelite Mutual Association.
Israel and some Jewish lobbyists accuse Iran of orchestrating the 1994 bombing of a Jewish community center in Buenos Aires. The Islamic Republic has categorically denied any involvement in the terrorist bombing. No suspects have been convicted for the bombing.