President Describes WAVE Act as First Step to Counter Islamophobia
TEHRAN (Tasnim) – Iranian President Hassan Rouhani said the world's recent backing for the Iranian proposed resolution at the UN, known as the World against Violence and Extremism (WAVE), was the first step in thwarting the wave of Islampohobia in the world.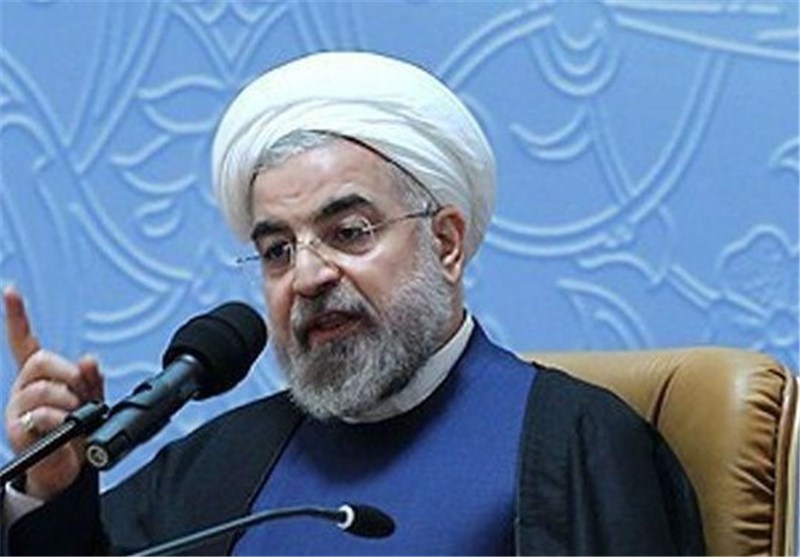 "It was the first step against the Islamophobia, which has been pursued by the enemies of Islam for years," Rouhani said on Friday, making a reference to the Iranian proposal, dubbed as the WAVE Act.
He made the remarks in an address to the 27th International Islamic Unity conference, kicked off here in Tehran.
Rouhani's comments came after the UN General Assembly on December 18 approved his proposal for a World against Violence and Extremism (WAVE).
Wave Act asks the United Nations member states to unite against extremism, violence and sectarian conflicts in all their forms.
The resolution, which received overwhelming approval in the global body, also necessitates "appropriate measures to strengthen universal peace and to achieve international cooperation in solving international problems of an economic, social, cultural, or humanitarian character."
Elsewhere in his speech, President Rouhani touched on the country's success in hammering out a breakthrough nuclear deal with the major world powers, saying the agreement was a contributing factor in nullifying the efforts to foment Iranophobia.
"One of the most important results of the Geneva nuclear deal is that the world's public opinion realized that the Islamic Republic of Iran and our Muslim people have nothing to hide in the field of the nuclear technology," he added.
Iran and Group 5+1 (the US, Britain, France, Russia and China plus Germany) on November 24 signed a six-month deal on Tehran's nuclear program based on which the world powers agreed to suspend some non-essential sanctions and to impose no new nuclear-related bans in return for Tehran's decision to freeze parts of its nuclear activities and to allow more inspection of its nuclear facilities.
The two sides have also agreed that the landmark nuclear deal would come into force on January 20, with all the negotiating parties gearing up to take balanced, proportional steps in a period of six months to pave the way for a final solution.