Main Syrian Opposition Agrees to Geneva 2 Peace Talks
TEHRAN (Tasnim) - The main opposition Syrian National Coalition, which is backed by both Western and Arab nations, has agreed to participate in upcoming peace talks in Geneva, the coalition announced Saturday.
January, 19, 2014 - 14:03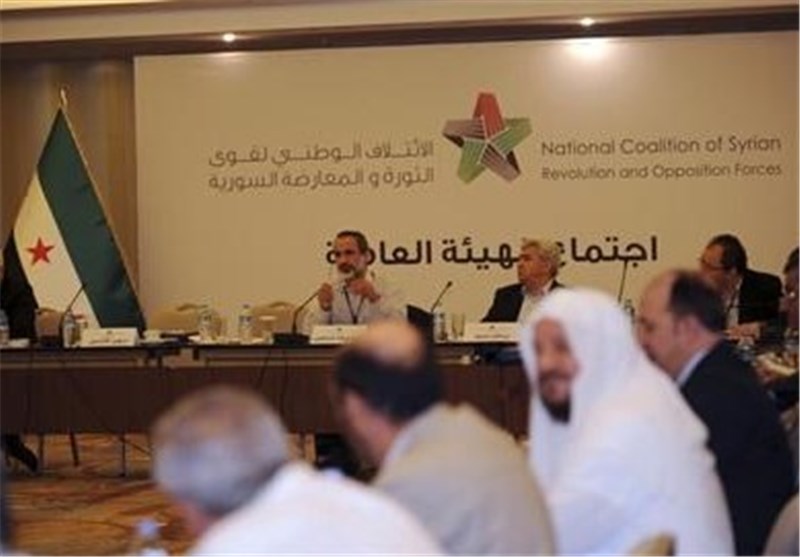 In a vote of coalition members, 58 backed the motion to attend the talks compared to 14 against. Another 44 had already withdrawn from the vote.
The internationally sponsored "Geneva 2" talks are due to begin in the city of Montreux on Wednesday and will involve representatives of Syrian President Bashar al-Assad's government.
The Coalition had been under huge pressure from its Western and Arab sponsors to also attend the peace talks.
However, many of its members were hesitant to attend a conference that they believe has little chance of success and will burn the last shred of credibility the group has with powerful rebels fighting in Syria, who reject the talks.
The Coalition, based in Turkey, has little influence on the ground in Syria. Its military arm, the Supreme Military Council (SMC), has been eclipsed by rebels and al Qaeda-linked fighters, AFP reported.
It was not immediately clear whether the coalition's vote would be backed by a separate meeting, in Ankara, of Syrian rebel militias, who would be needed to implement any agreements made at peace talks.
The US and Russia have been pushing for a peace conference involving both Syrian opposition and government representatives since last year.