20 Killed in Bomb Attacks in Baghdad
TEHRAN (Tasnim) - 20 people were killed and 67 others wounded in a series of bomb attacks in the Iraqi capital of Baghdad on Monday, a police source said.
January, 20, 2014 - 17:21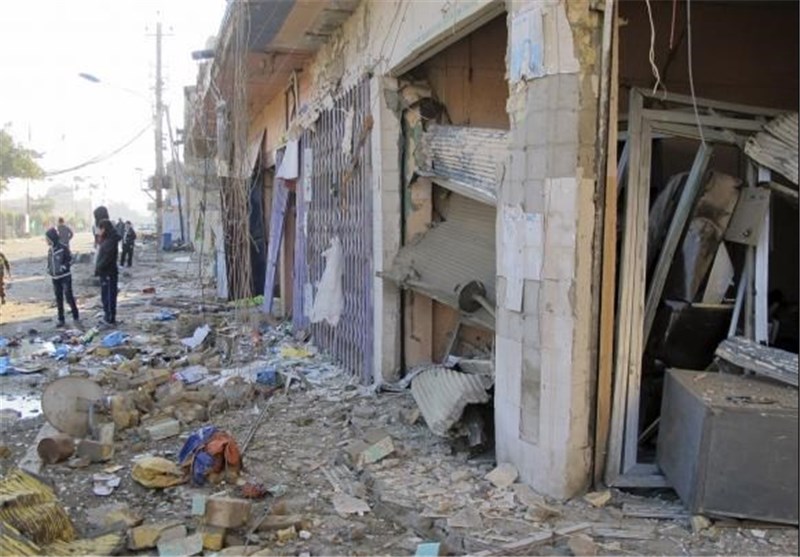 The deadliest attack occurred in Doura district in the southern part of Baghdad when two car bombs went off on Monday afternoon, killing six people and wounding 15 others, the source told Xinhua on condition of anonymity.
Another car bomb detonated near a group of laborers who were waiting to be hired for a day-long job in New Baghdad district in the southeastern part of the capital, killing four people and wounding 15 others, the source said.
A car bomb ripped through a parking lot near the compound of Baghdad courts in Hurriyah district in northern the capital, killing up to three people and wounding 12 others, while a fourth car bomb struck Baiyaa district in southern Baghdad and killed a civilian and wounded eight, the source added.
A sixth car bomb exploded in Shurta al-Rabia district in the southwestern part of Baghdad, killing three people and wounding nine others, he said.
Meanwhile, a roadside bomb went off in a popular market in Baghdad northern suburb of Rashdiyah, killing three people and wounding eight others, the source said.
Earlier, the source put the toll on 14 killed and 55 wounded by the blasts of five car bombs and a roadside bomb across the capital.
Iraq is witnessing its worst violence in recent years. According to the UN Assistance Mission for Iraq, a total of 8,868 Iraqis, including 7,818 civilians and civilian police personnel, were killed in 2013, which was the highest annual death toll for years.