Spokeswoman: Iran, Sextet Mulling over Date, Venue for Future N. Talks
TEHRAN (Tasnim) – Tehran and the group of six major world powers are preparing the arrangements for the next round of nuclear talks, Iranian foreign ministry spokeswoman said.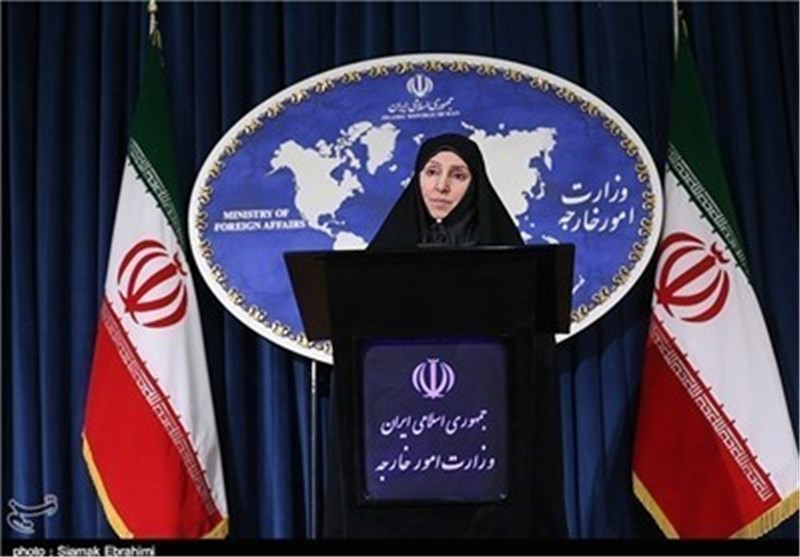 Marziyeh Afkham said in her weekly press conference on Tuesday that both Iran and the Group 5+1 (the five permanent UN Security Council members plus Germany) are gearing up to prepare the ground for the next round of nuclear talks, which aim for the eventual resolution of the West's standoff over Iran's peaceful nuclear program.
"The date of the negotiations will be announced subsequently," said Afkham.
Iran and the Group 5+1 (also known as P5+1 or E3+3) had on November 24 signed a six-month deal on Tehran's nuclear program based on which the world powers agreed to suspend some non-essential sanctions and to impose no new nuclear-related bans in return for Tehran's decision to freeze parts of its nuclear activities and to allow more inspection of its nuclear facilities.
The breakthrough deal, which has come into effect since January 20, stipulates that over the course of six months, Iran and the six countries will draw up a comprehensive nuclear deal which will lead to a lifting of the whole sanctions on Iran and Tehran will provide the world verifiable guarantees that its nuclear program is solely for peaceful purposes.
As regards the next round of nuclear talks, Afkham stated that the country's Foreign Minister Mohammad Javad Zarif and European Union foreign policy chief Catherine Ashton will possibly hold a number of meetings in the near future to make a decision on the matter.
The European Union liaises with Iran on behalf of six world powers in diplomatic efforts related to Tehran's peaceful nuclear program.
"A number of measures have been taken for the next round of talks between our country and the Group 5+1, and Zarif and Ashton will definitely have meetings in this regard, and since both of them will attend the Davos meeting and also the Munich Security Conference, they are likely to meet," Afkham added.
Foreign Minister Zarif is scheduled to participate in the 50th Munich Security Conference (MSC) from January 31 to February 2 in Germany.
The conference will be attended by high-ranking decision-makers in foreign and security policy, business sector activists as well as civil society representatives.
And the 44th annual meeting of the World Economic Forum (WEF) will also kick off in the Swiss mountain resort of Davos this month, which is aimed at fighting global financial problems.
The World Economic Forum Annual Meeting 2014 will be held January 22 to 25. Its theme focuses on "The Reshaping of the World: Consequences for Society, Politics and Business."