Iran's FM, Turkmenistan's President Confer on Mutual Cooperation
TEHRAN (Tasnim) – Iranian Foreign Minister Mohammad Javad Zarif and Turkmenistan's President Gurbanguly Berdimuhamedow in a meeting in Ashgabat on Tuesday explored avenues for the further expansion of the two neighboring countries' relations.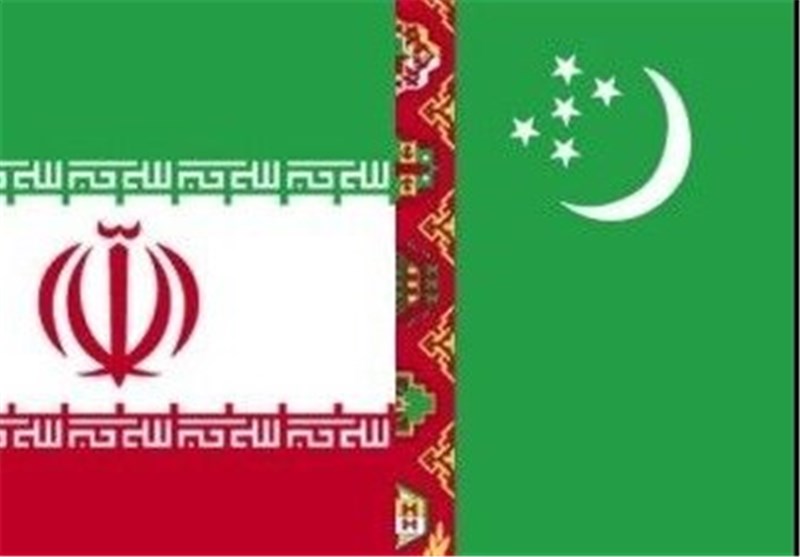 Zarif is in Ashgabat to participate at the two countries' joint economic commission meeting.
During the meeting with Turkmen president, Zarif conveyed President Hassan Rouhani's warm greetings to Berdimuhamedow, and praised the close bilateral relations between Tehran and Ashgabat.
The Iranian top diplomat also expressed the hope that the reciprocal visits by the two countries' high-ranking officials would lead to further strengthening of the two countries' bonds of friendship.
He further stated that the new Iranian administration is resolved to boost all-out ties with its neighbors, Turkmenistan in particular.
Referring to the sensitive developments in the Islamic world, specially in the Middle East, Caucasus, and Eurasia regions, Zarif highlighted the threat posed by extremism, and stressed the need for "collective cooperation" in campaign against terrorism to ensure regional security.
President Berdimuhamedow, too, asked for the full implementation of the agreements reached during the two country's joint economic commission meeting earlier in the day.
Earlier, Iran and Turkmenistan, in a memorandum of understanding (MoU) signed by the two countries' foreign ministers on Tuesday, agreed to boost mutual cooperation in different economic fields.
Zarif and his Turkmen counterpart Rashid Meredov signed a 48-article MoU at the 13th meeting of Iran-Turkmenistan joint economic cooperation commission held in Ashgabat.
The MoU has asked for the expansion and further improvement of mutual cooperation in different fields, including transfer of electricity, exploration of oil and gas resources, activation of trade ties and closer ties between the two sides' chambers of commerce.
Cooperation in agricultural fields, animal husbandry and the mechanism to use joint water resources were among other issues agreed by the two sides.
As regards cooperation on transit and transportations, the two sides underlined the necessity to construct Iran-Turkmenistan-Kazakhstan rail road. They also stressed closer cooperation in road, railroad, sea and air transportation.