Bomb Hits Pakistan Police Patrol
TEHRAN (Tasnim) - At least seven people, including one child, have been killed and 11 injured in a bomb attack near a police van in the country's restive northwest province, officials said.
January, 22, 2014 - 11:44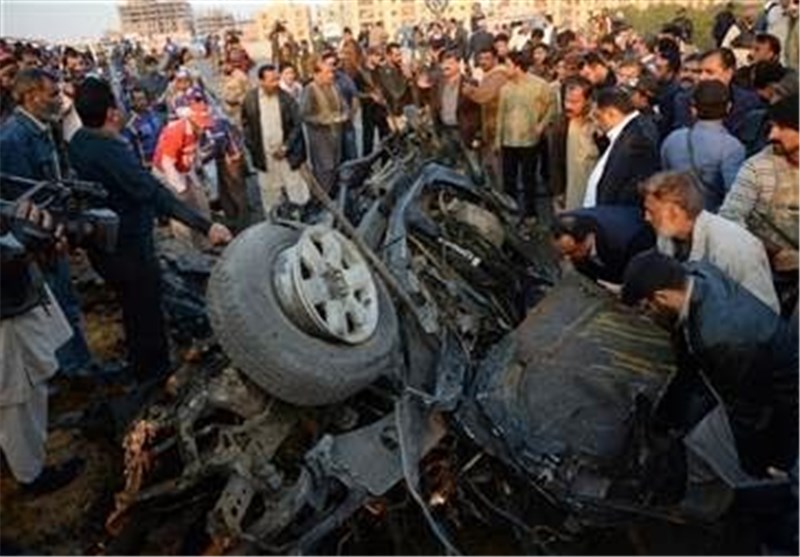 The van, which was in Khyber Pakhtunkhwa province's Charsadda district, was being used to provide security for a polio vaccination drive.
Senior police official Saeed Wazir said Wednesday's bomb, weighing 4-5kg, was planted on a bicycle. At least six police personnel were killed in the blast near Sardheri bazaar.
He confirmed it was a remote-controlled IED, and that the van that was targeted was carrying police officers who were heading to various locations to guard health workers during the ongoing polio vaccination drive in Charsadda district.
Zahid Ullah, senior health official at the government-run district hospital at Charsadda, added that there were at least eight people injured in the attack, Al Jazeera reported.
The attack comes after three polio vaccination workers were killed in a targeted attack in Karachi on Tuesday.
The Pakistani Taliban, other armed groups and al-Qaeda-linked networks all have strongholds in the country's northwest, particularly in the semi-autonomous areas on the Afghan border.
Earlier in the week, a suicide attack on Monday in a market next to Pakistan's military headquarters killed 13 people including eight soldiers and three children.
On Sunday, a suicide bomb in the northwestern city of Bannu killed 26 people, the deadliest attack on Pakistan's military in several years.
As a result of the attacks, Pakistani fighter jets launched an assault on tribal areas near the Afghan border on Tuesday, claiming many fighters were killed in the raids.