Turkish PM Faces EU Leaders' Criticism
TEHRAN (Tasnim) - Turkey's prime minister, making his first visit to Brussels in five years, has faced sharp criticism from European Union leaders over a crackdown on the judiciary and police.
January, 22, 2014 - 15:14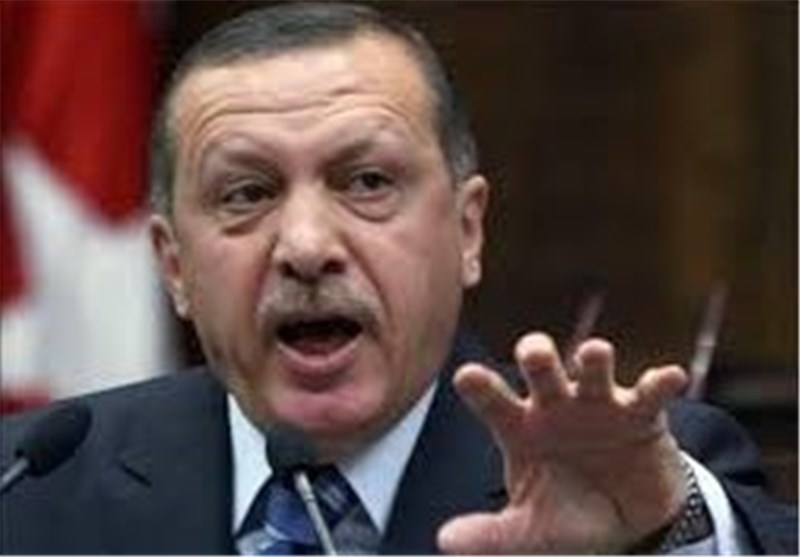 Recep Tayyip Erdogan was told by Jose Manuel Barroso, European Commission's president, in the Belgian capital that respect for rule of law and independence of the judiciary were basic principles of democracy and essential conditions for EU membership.
"Whatever the problems are, we believe that the solution for those problems should respect the principles of rule of law and separation of powers," Barroso said.
Erdogan has purged hundreds of police and moved to impose tighter control on the courts in response to a corruption inquiry that has rocked his governing AK Party, which has been in power for more than a decade.
The crackdown has affected ties with the EU just at a time when Turkey's long-stalled bid to join the 28-nation bloc had appeared to be regaining some momentum.
EU leaders said they had told Erdogan of their concerns, Al Jazeera reported.
"It is important not to backtrack on achievements and to ensure that the judiciary is able to function without discrimination or preference," Herman Van Rompuy, European Council president, said.
Erdogan has cast the corruption inquiry, which has led to the resignation of three ministers and detention of businessmen close to the government, as an attempt by a US-based Muslim leader with influence in the police and judiciary to unseat him.
Even as Erdogan met European officials in Brussels, his government launched another wave of dismissals of judges and prosecutors.
A panel headed by the justice minister said in a statement on its website late on Tuesday that the government had removed 96 more judges and prosecutors from their posts on Tuesday.