Texas to Execute Mexican National in face of Diplomatic Protest
TEHRAN (Tasnim) - Texas is set to execute Mexican national Edgar Tamayo for killing a Houston police officer in 1994 despite objections from the Mexican government, which said implementing the death penalty would violate international treaties.
January, 22, 2014 - 18:36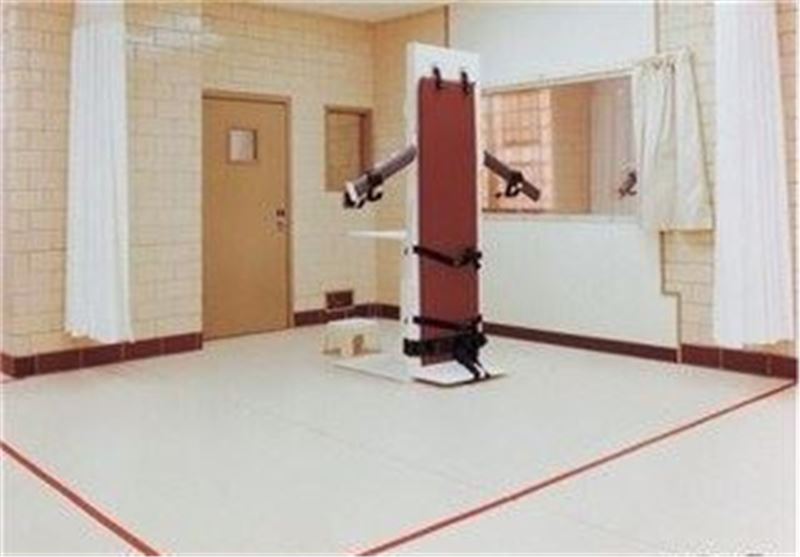 Tamayo, 46, was convicted of shooting dead Houston police officer Guy P. Gaddis, who had arrested him on suspicion of robbery.
While handcuffed and in the police car, Tamayo pulled a pistol that had gone unseen and shot Gaddis, 24, three times in the back of the head. Tamayo kicked open a window and ran away from the car but was arrested again a few blocks from the scene.
The Mexican government contends Tamayo was not informed of his right, enshrined in an international treaty known as the Vienna Convention on Consular Relations, to diplomatic assistance, Reuters reported.
In 2004, the United Nations' International Court of Justice ordered the United States to reconsider the convictions of 51 Mexicans, including Tamayo, who had been sent to death row without being informed of their consular rights.
So far, two of that group have been executed; Tamayo, who was in the United States illegally at the time of his arrest, would be the third.
In a statement on Sunday objecting to the execution, Mexico's foreign ministry said, "If Edgar Tamayo's execution were to go ahead without his trial being reviewed and his sentence reconsidered ... it would be a clear violation of the United States' international obligations."
Last month, US Secretary of State John Kerry wrote a letter to Texas Governor Rick Perry urging him to reconsider Tamayo's execution because it could make it more difficult for the United States to help Americans in legal trouble abroad.
The case has drawn attention from across the world. Tamayo said his family had received letters of support from at least 67 countries.
Texas argues it is not bound by the International Court of Justice ruling.
A US federal judge in Austin, Texas on Tuesday rejected a request to delay the execution brought on Tamayo's behalf, saying Texas was operating within its rights.
"The court concluded that the (parole) board's procedures provided Tamayo adequate due process in conformance with current Supreme Court precedent," US District Judge Lee Yeakel wrote in a three-page opinion.
Maurie Levin, a lawyer for Tamayo, said he is still calling on Governor Perry to issue a stay of execution.
If the execution goes ahead, Tamayo would be the fourth person put to death in the United States this year and the first in Texas.
Texas has executed 508 prisoners since the reinstatement of capital punishment by the US Supreme Court in 1976, the most of any US state.