Iran's President: No Military Solution to Syria Crisis
TEHRAN (Tasnim) – Iran's President Hassan Rouhani said the crisis in Syria should be resolved through non-military means, and called for collective efforts to confront growing terrorism in the region.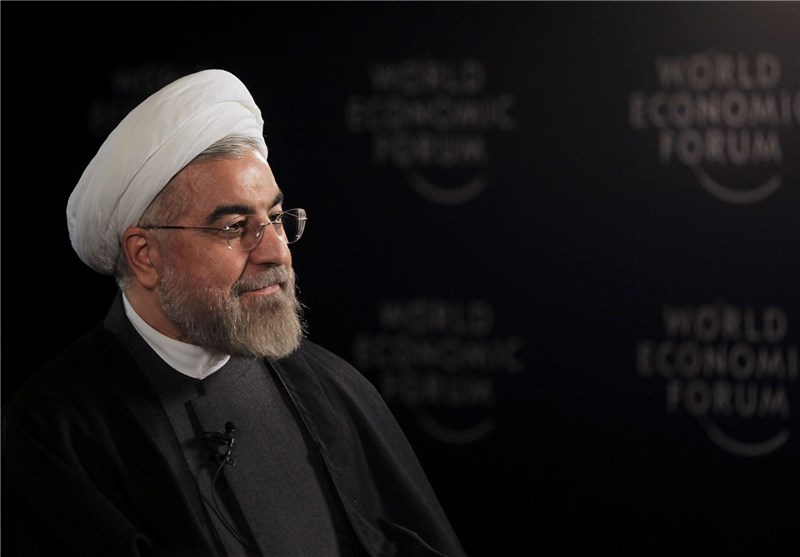 Speaking in a meeting with Dutch Prime Minister Mark Rutte on the sidelines of the 44th World Economic Forum currently underway in Davos, Switzerland, Rouhani underlined that Iran has always stressed the importance of meeting the demands of the Syrian nation.
"All of us must jointly fight terrorism throughout the region since the Syrian issue has no military solution and the spread of terrorism is not in favor of any country," the president added.
As regards Iran-Netherlands relation, Rouhani stressed that both sides enjoy huge capacity to boost all-out relations, economic cooperation in particular.
President Rouhani underlined the need for further expansion of Iran-Netherlands cooperation in industrial, scientific, shipping and oil and energy areas.
The Dutch prime minister, for his part, said both Iran and the Netherlands enjoy various cultural and historical commonalities, adding that his country calls for expansion of economic and trade relations with Iran.
Rutte reiterated Iran's positive role in regional developments, adding all Dutch political parties believe that Iran can help resolve the Syrian crisis.