Pakistanis Continue Protests over Bus Bombing
TEHRAN (Tasnim) – Thousands of people continued to demonstrate across Pakistan following a suicide bombing that killed 24 Shiite Muslims.
January, 23, 2014 - 18:23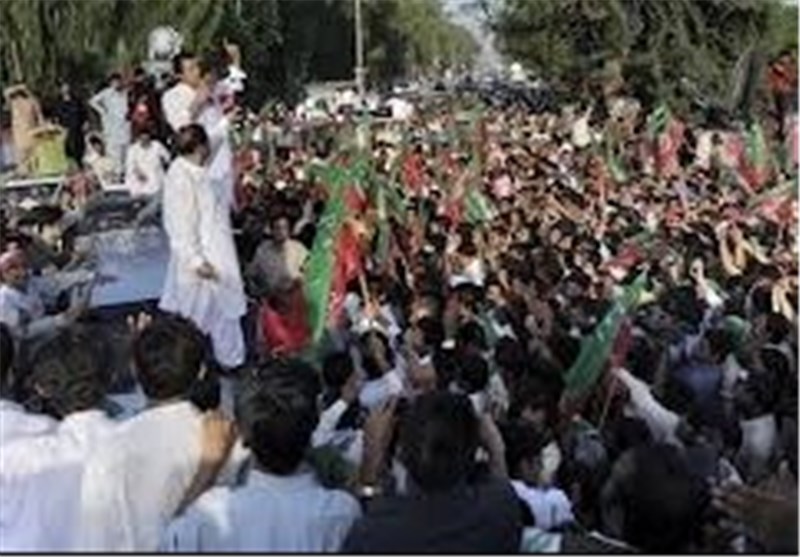 Members of Quetta's Hazara ethnic community, which is mostly Shiite, began their protest on Wednesday and endured freezing temperatures to spend the night in the open.
"We will not bury our dead bodies until a clear assurance from the government that it will launch a crackdown against terrorists and their sanctuaries," Abdul Khaliq Hazara, head of the Hazara Democratic Party, told AFP.
A roadside blast on Tuesday hit a bus around 60 kilometres west of Quetta, the capital of southwestern Baluchistan province. It was carrying Shiite pilgrims who were returning from Iran.
The Quetta protest attracted about 2,000 people. Relatives put pictures of the victims with their bodies and sat on the road. There were also demonstrations in Karachi, Lahore, Multan and Rawalpindi, against what protesters called the "genocide" of Pakistani Shiites.
The armed group Lashkar-e-Jhangvi (LeJ) claimed responsibility for Tuesday's attack.
There were similar protests last year after two devastating bomb attacks targeted the Shiites, prompting Islamabad to sack the provincial government.
A Human Rights Watch report this week said LeJ operated "virtual impunity across Pakistan, as law enforcement officials either turn a blind eye or appear helpless to prevent attacks".
More than 400 Shiites were killed in targeted attacks across the country in 2013, the right group said.