Thai Police Rescue Hundreds of Rohingya in Suspected Traffickers' Camp
TEHRAN (Tasnim) - Thai police rescued hundreds of Rohingya Muslims from a remote camp in a raid prompted by a Reuters investigation into human trafficking, police officials said on Monday.
January, 27, 2014 - 17:58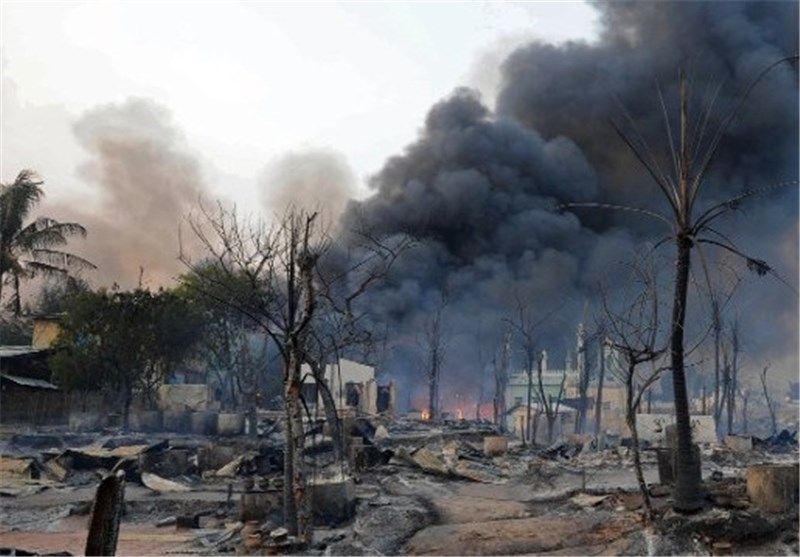 Police detained 531 men, women and children in Sunday's raid at a camp near the town of Sadao in the southern province of Songkhla, on a well-established route for human smugglers near Thailand's border with Malaysia. It was the first raid on illegal Rohingya smuggling camps since January 9, 2013.
The police said they were following up on a December 5 Reuters report that Rohingya were held hostage in camps hidden near the border with Malaysia until relatives pay ransoms to release them. Some were beaten and killed.
The Rohingya are mostly stateless Muslims from Myanmar, also known as Burma. Deadly clashes between Rohingya and ethnic Rakhine Buddhists erupted in Buddhist-majority Myanmar last year, making 140,000 people homeless, most of them Rohingya.
Since then, tens of thousands of Rohingya have fled from Myanmar by boat and many arrive off southwest Thailand.
The United Nations and the United States called for an investigation into the Reuters report, based on a two months of research in three countries, that revealed a clandestine policy to remove Rohingya refugees from Thai immigration detention centers and deliver them to human traffickers waiting at sea.
"After Reuters gave us information, we ordered an investigation into the camps," said Chatchawan Suksomjit, deputy national police chief. He said they captured three suspected ringleaders at the camp, all of them Thai males.
Reuters gave the Thai authorities coordinates to one camp near Sadao which was empty by the time they arrived, but police found another camp nearby.