Iran Unveils Report on US Human Rights Violations
TEHRAN (Tasnim) - The first report on the United States' human rights violations in 2013 was released in a ceremony here in Tehran on Monday.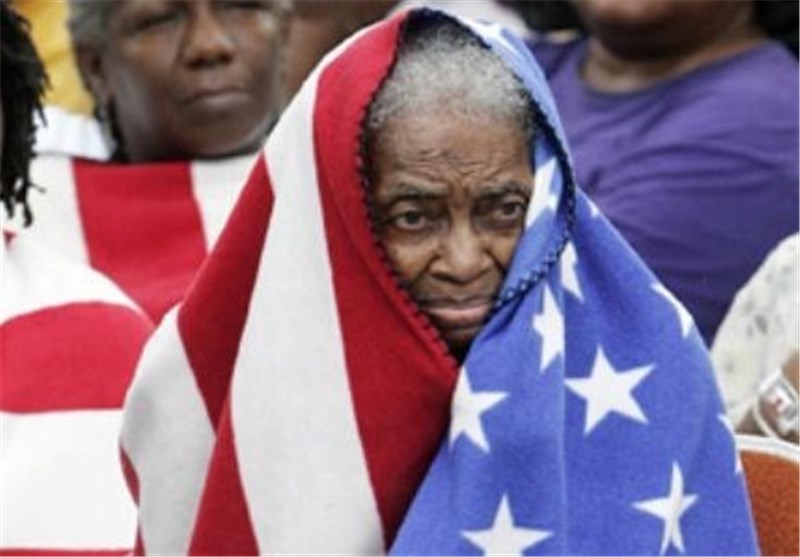 The report was released in a ceremony held in Tehran University's Sheikh Ansari Hall today.
Vice-Speaker of Iran's parliament Mohammad Hassan Abutorabifard, Secretary of Iran's Human Rights Council Mohammad Javad Larijani, and Commander of Iran's Basij (volunteer) Organization, Brigadier General Mohammad Reza Naghdi were among the high-ranking officials attending the ceremony.
The released report elaborates on different aspects of human rights violations by the US, including violation of prisoners' rights, breach of privacy rights, violation of the rights of minorities, breaches of immigrants' rights, racial discrimination, racism in the US cultural, educational and judicial systems, violation of children rights, violation of freedom of speech, and sexual violence against women in the American society.
Ahmad Esfandiari, Basij organization's deputy for international affairs, in an address to the ceremony called on Iran's foreign ministry to follow up on the report in international organizations.
The report's English, Arabic and Spanish versions are available at http://www.usviewer.com.
Despite being the biggest violator of human rights in the world itself, the US government frequently uses the issue of human rights as leverage for imposing pressure on other countries such as Iran.