Bahraini Forces, Protesters Clash in Sitra
TEHRAN (Tasnim) - Bahraini regime forces clashed with anti-government demonstrators protesting against the death of a young protester.
January, 28, 2014 - 11:17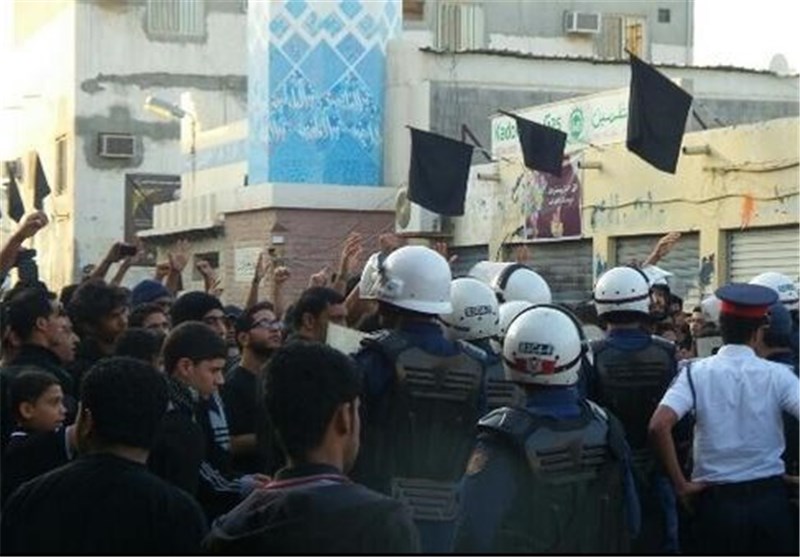 Protesters took to the streets in the northeastern island of Sitra on Monday to express anger over the death of Fadel Abbas Musalem, who died of injuries sustained during a demonstration in the northern village of Markh.
Police used tear gas to disperse demonstrators who were carrying Musalem's pictures, Press TV reported.
According to Bahrain's main opposition group, al-Wefaq, the young anti-regime demonstrator died on Sunday "due to severe wounds from live ammunition" he sustained when security forces opened fire on protesters two weeks ago.

It added that Musalem "was denied family visits at hospital."
Similar demonstrations were also held in the villages of Samaheej, Diraz and Karkazan.
The uprising in Bahrain began in mid-February 2011. Protesters initially called for political reforms and a constitutional monarchy. However, the demand later changed to an outright call for the ouster of the Al Khalifa family following its brutal crackdown on popular protests.
Scores of people have been killed in the crackdown and security forces have arrested hundreds including doctors and nurses. Dozens of demonstrators have also been sentenced to jail terms for attending street protests.
International human rights organizations have repeatedly criticized the Manama regime for its excessive use of force against peaceful protesters.