US Congress Secretly Approves Sending Small Arms to Syrian Rebels
TEHRAN (Tasnim) - Congressional lawmakers have quietly authorized sending small arms, an assorted variety of rockets, and financial backing to so-called "moderate" rebels fighting in Syria's civil war, according to a new report.
January, 28, 2014 - 16:58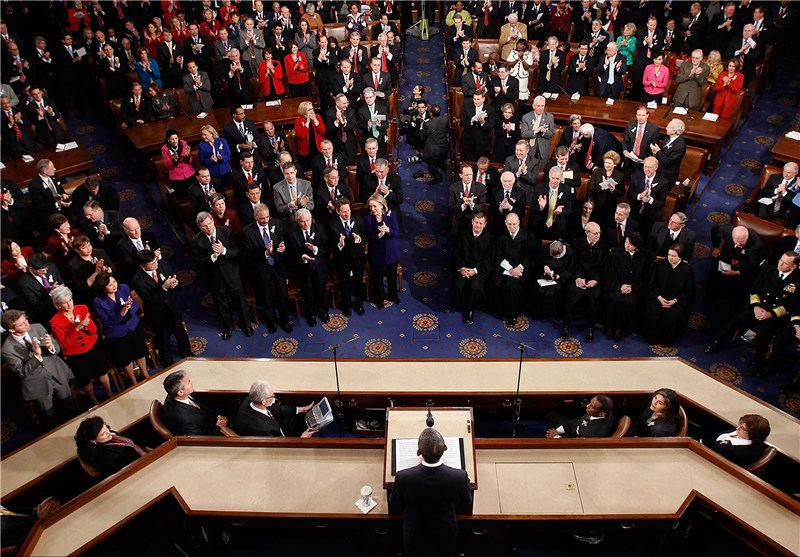 American and European security officials told Reuters that the US will provide anti-tank rockets, but nothing as deadly as shoulder-launched surface-to-air missiles (known as MANPADs), which can be used to bring down military or civilian aircraft.
Legislators voted in closed-door meetings to fund the opposition forces through September 30, the end of the US government's fiscal year. The decision is an about-face from congressional debates last year, in which the same committees were reluctant to supply arms over concerns that American weapons would wind up in the hands of radical fighting in the region, the Al-Qaeda-backed Al-Nusra being the most well known, RT reported.
Now, though, those concerns appear to have lessened. Exactly when Congress approved the funding is not known, yet the sources speculated that it was signed in a classified section of a defense appropriations bill that was approved in December.
Despite the uncertainty remaining around the conflict, Western officials have asserted in recent weeks that "moderate" rebels have strengthened their positions in the south of Syria and have begun excluding Al-Qaeda sympathizers. Extremists are known to be in control of rebel forces in the north and east, however.
US and British officials temporarily suspended "non-lethal aid" (a category that includes communications equipment and transportation vehicles) in December, although officials now say they hope to resume providing assistance to the Supreme Military Council (SMC), which oversees rebel forces favored by the West.
"We hope to be able to resume assistance to the SMC shortly, pending security and logistics considerations," one source told Reuters. "But we have no announcement at this time."
News of the funding comes as the Syrian government and the external opposition in Geneva have reached an agreement that would see humanitarian aid enter the besieged city of Homs, and would allow women and children to leave its war-ravaged areas.