Iran, Tunisia Say Ready for Further Expansion of Ties
TEHRAN (Tasnim) – The Iranian foreign minister and Tunisia's new ambassador to Iran in a meeting stressed the need for closer ties between the two Muslim states.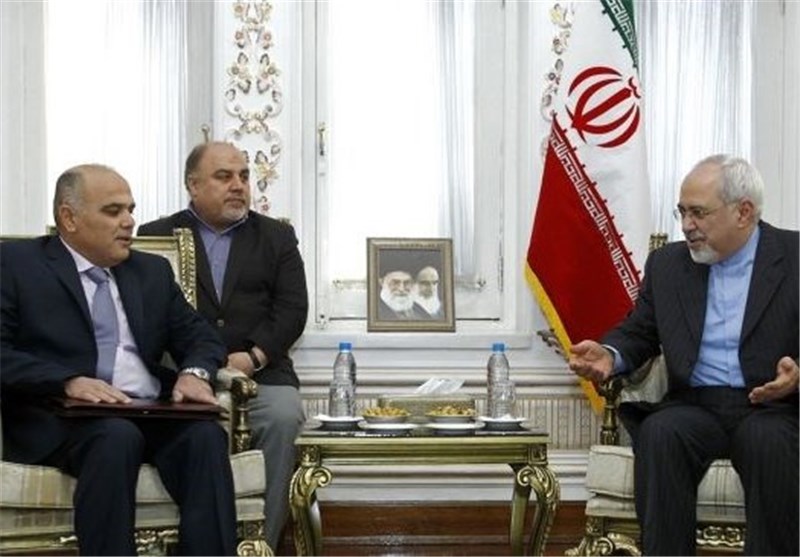 In the Tuesday evening meeting with Tunisia's new Ambassador to Tehran Ghazi Ben Saleh, Mohammad Javad Zarif said that like the Tunisian friends, Iran, too, is well prepared for thorough expansion of ties.
He welcomed the recent political developments in Tunisia and hailed the adoption of a new constitution and the appointment of a new government in the North African country.
He meanwhile expressed the hope that by the stabilization of the political situation in Tunisia, the new Tunisian government would witness the progress and success in all domestic and international fields.
The Tunisian ambassador, for his part, hoped for better ties between his country and Iran, urging Tehran's support for Tunisia during the period of transition.
Tunisia's parliament approved a technocratic caretaker government tasked with leading the country out of a bruising political crisis and to hold fresh elections.
After a marathon session broadcast live on national television early on Wednesday, the line-up proposed by Prime Minister-designate Mehdi Jomaa was approved by 149 politicians, with 20 voting against and 24 abstaining.
The vote was the final act of a political crisis that lasted six months and started after the assassination of assembly member Mohamed Brahmi.