Speaker Blames Extremism on World Power's Double-Standard Policy
TEHRAN (Tasnim) – Iran's Parliament Speaker Ali Larijani said the growing trend in extremist acts in the region emanates from the global powers' double-standard attitudes towards the threat.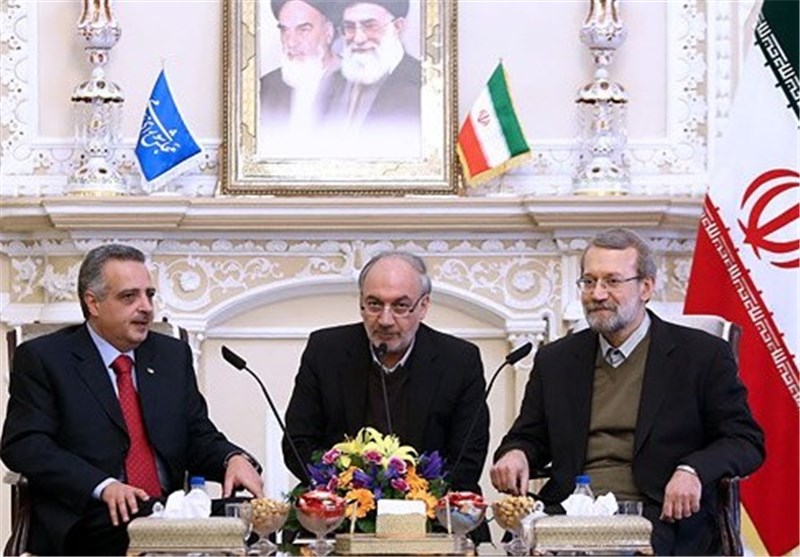 Larijani made the remarks in a meeting with Head of the Lebanese Democratic Party Talal Arslan, here in Tehran on Tuesday.
"The incorrect policies of the West and its regional allies have added fuel to the flames in the region," the Iranian speaker stated.
Referring to Israel as the major factor behind insecurity throughout the region, Larijani said the western efforts are made to secure the Zionist regime of Israel, but at the same time noted that "the regional nations' resistance, particularly that of the Lebanese nation, has stymied their plots."
The speaker reiterated that the Islamic Republic throws its weight behind "the unity among the Lebanese groups", adding that Tehran backs the resistance front in Lebanon, so that stability and security would prevail in the Arab country.
Arslan, for his part, described Lebanon as the "flag-bearer of resistance," and praised Iran for its supports for the Lebanese nation.
"The world powers and the Zionist regime (of Israel) always seek to complicate the situation in Lebanon," he explained.
Iranian officials have on various occasions voiced support for Lebanon, and the immediate formation of a new government in that country.
On January 14 the Iranian foreign minister expressed the country's preparedness to offer any assistance to Lebanon for the formation of a new government in the Arab country.
In a meeting with Lebanese Prime Minister-designate Tammam Salam in Beirut, Zarif expressed satisfaction with the recent developments is Lebanon that are aimed at formation of a new government.
The Islamic Republic of Iran is ready to give Lebanon any assistance with the formation of a new government, Zarif reiterated.