Ukraine Parliament Passes Amnesty Law
TEHRAN (Tasnim) - Ukraine's parliament adopted a law that offers amnesty to dozens of arrested anti-government protesters, but only if opposition demonstrators vacate most of the government buildings they occupy and demolish their barricades.
January, 30, 2014 - 12:53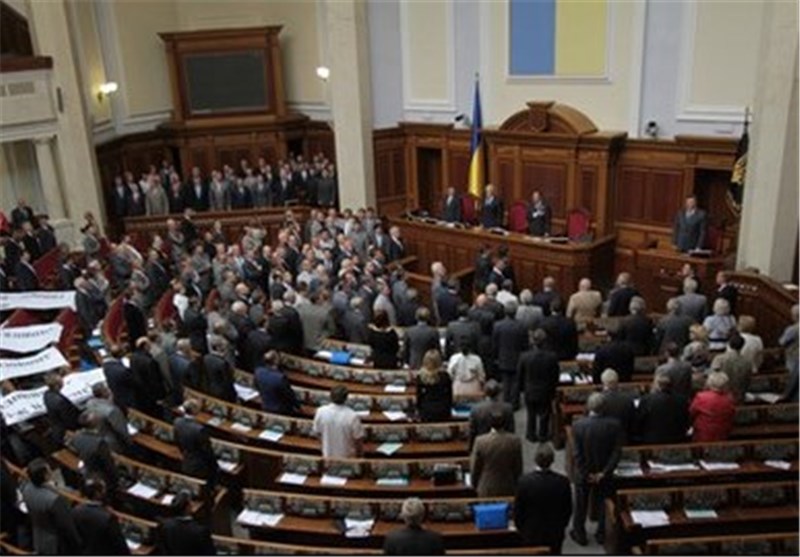 The legislation, supported by 232 members of parliament on Wednesday night, gave protesters 15 days to meet the conditions of the authorities. Two politicians abstained from voting and 11 others went against it.
The politicians had been debating about the move since Tuesday, but did not reach the agreement. On Wednesday, they agreed not to leave the parliament building until the final decision was made.
An earlier version of the proposed law only offered amnesty if all protests dispersed.
Protesters in Kiev's Independence Square, some of them manning barricades and calling themselves "fighters", told Al Jazeera on Wednesday that an amnesty would not affect the "spirit of the revolution".
"We are not here for the amnesty. We are here to get rid of the mafia in the country. It doesn't really matter whether they release the activists or not. The revolution will continue," Borgan Kurtiak, an anti-government protester said.
The anti-government demonstrators have set up a large tent camp and are conducting round-the-clock rallies since mid November, Al Jazeera reported.
Protesters are demanding Yanukovich's resignation, early elections and the firing of authorities responsible for violent police dispersals of demonstrators.
The protests broke out after the government of Yanokovich pulled out of a trade deal with the European Union and took a bailout from Russia instead. Demonstrators have since added to their list of grievances accusing Yanokovich of corruption, human rights abuses and misrule.
The demonstrations turned violent after parliament adopted a set of tough anti-protest laws on January 16 and the unrest then spread to other regions. Some of those laws were abolished on Tuesday.