Iranian Naval Fleet Ends 76-Day Mission in High Seas
January, 31, 2014 - 13:26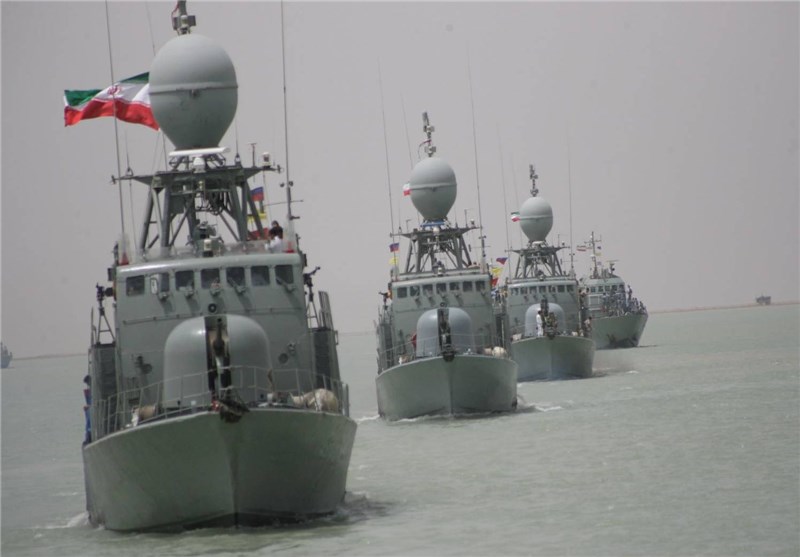 TEHRAN (Tasnim) – A senior Iranian commander said the Navy's 28th fleet of warships, which had been deployed to the high seas in November 2013, has returned home after accomplishing a whole host of naval missions.
Iranian Navy Commander Rear Admiral Habibollah Sayyari said that the 28th fleet of warships - comprised of Alborz destroyer, Bandar Abbas logistic-combat warship, Younes heavy submarine and a Bell 212 Twin Huey helicopter - has berthed at the country's southern port of Bandar Abbas on Thursday following a 76-day mission.
The flotilla had set off a journey in November last year to the Red Sea, the Gulf of Aden and the northern tip of the Indian Ocean.
According to Sayyari, the naval fleet managed to ensure the safe passage of more than 577 cargo ships and oil tankers, belonging to Iran or foreign countries, during its overseas voyage.
The Navy's 28th fleet also foiled a series of pirate attacks against Iranian and foreign vessels in the international waters and, moreover, conveyed the Islamic Republic's message of peace and friendship to other countries in its journey, the commander noted.
Lieutenant Commander of the Iranian Navy for Operations Admiral Siavash Jareh had announced earlier that the 28th fleet was among the largest fleets that have ever been deployed to the high seas.
Iran's naval forces have increased their presence in international waters to protect naval routes and provide security for trade vessels and oil tankers.
Since November 2008, the Iranian navy has conducted anti-piracy missions in the Gulf of Aden and Bab el-Mendeb strait to protect the country's cargo ships and oil tankers against pirates.
Under the terms of several UN Security Council resolutions, nations can deploy warships to the Gulf of Aden and coastal waters of Somalia to protect their vessels against the pirates.