EU's Ashton to Visit Ukraine Again
TEHRAN (Tasnim) - EU foreign affairs head Catherine Ashton said she will return for another visit next week to protest-hit Ukraine, condemning what she described as instances of intimidation and torture against the opposition there.
February, 01, 2014 - 14:10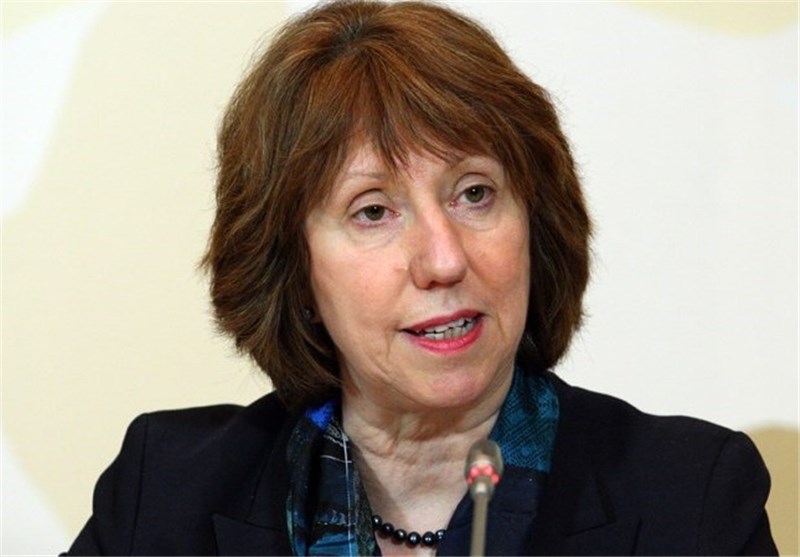 "I am deeply alarmed by the violence and cases of intimidation and torture," Ashton said after meeting Ukraine opposition leader Arseniy Yatsenyuk on the sidelines of the Munich Security Conference.
Ashton noted the case of Dmytro Bulatov, a 35-year-old member of the opposition movement involved in street protests against President Viktor Yanukovych, who appeared with his face swollen and caked in blood on television after going missing from Kiev on January 22, AFP reported.
"I am particularly appalled by the cruel treatment and torture of Dmytro Bulatov and reports that there are attempts to arrest him from his hospital bed," Ashton said.
"This is completely unacceptable and must stop immediately," she said.
"The situation in Ukraine is deeply worrying and I will be returning to Kiev next week."
Ashton has visited Kiev several times for talks with the opposition and President Viktor Yanukovych who ditched an EU association accord in November.
His decision set off a wave of anti-government protests which eventually led to the government's resignation this week.