Iranian VP in Iraq to Encourage Environmental Cooperation
TEHRAN (Tasnim) – An Iranian vice-president is in Iraq to hold talks with the Arab country's officials on a range of environmental issues, particularly Tehran-Baghdad joint efforts to tackle the growing menace of dust particles at the areas along the shared border.
February, 01, 2014 - 17:10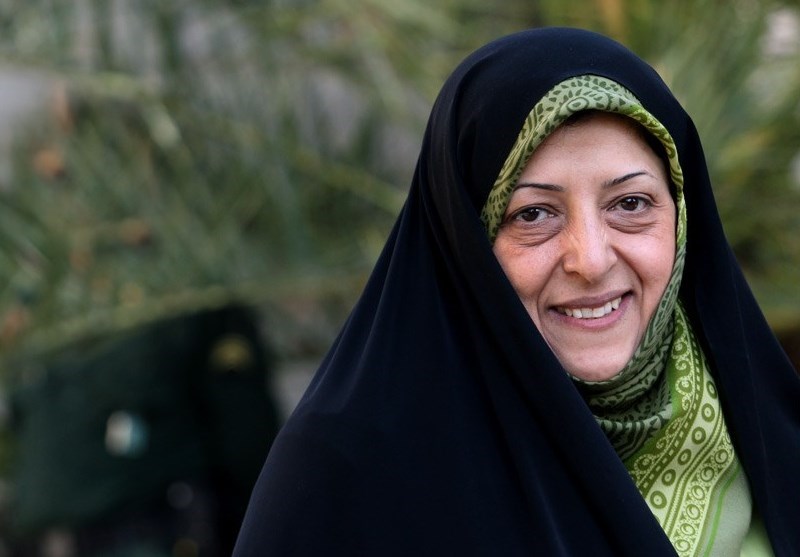 Head of Iran's Environmental Protection Organization (IEPO) Masoumeh Ebtekar, has started an official two-day visit to Iraq on Friday, with the main aim of strengthening environmental cooperation between the two neighboring countries to handle the problem of sand haze.
"Among the other purposes of this visit are to study how to share the experiences of Iran and Iraq in the field of environmental standards in industrial and oil activities, protection of the land and water resources, preserving the environmental variety and protecting the border areas to improve the environmental situation," Ebtekar said upon her arrival in Baghdad.
She also underscored the necessity for joint efforts to deal with the threat of dust particles, noting that she would pursue a series of agreement the two countries have previously signed to tackle that problem.
Iranian residents in the western and southwestern provinces, bordering Iraq, have been faced in recent years with a growing trend in the influx of fine particles, which are generated by drought-hit marshlands in neighboring countries.
The disruptive dust storms have pushed pollution in those border areas to alarming levels, and have also raised health concerns.
The particles, carried by winds, can penetrate the lungs and enter the bloodstream, causing serious diseases such as lung cancer, asthma and heart problems.