'No Direct US-Syria Talks Unless Kerry Apologizes': Syrian FM
TEHRAN (Tasnim) - The Syrian FM claims to have rejected a US offer of direct talks without the involvement of the opposition "tools" during the Geneva conference over John Kerry's refusal to apologize for his biased speech. US officials denied seeking such a meeting.
February, 02, 2014 - 13:00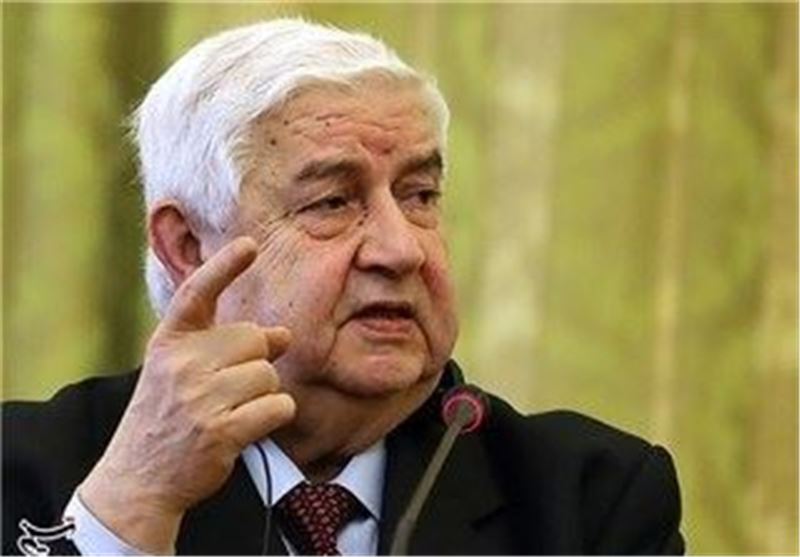 On his way back to Syria, the country's foreign minister Walid Muallem was asked why hadn't the Damascus delegation spoken directly with the US without intermediaries from the opposition delegation.
"Frankly, the Americans have asked for that in Montruex and I refused unless Kerry apologizes for the speech he made in the conference," Walid Muallem told Syrian state media on board a plane bound for Damascus.
Syria's foreign minister was apparently referring to the opening remarks of US Secretary of State John Kerry's speech made in Montreux, Switzerland on January 22, who said that President Bashar Assad lost all legitimacy and cannot be a part of any transitional government, RT reported.
"There is no way, not possible in the imagination, that the man who has led the brutal response to his own people could regain legitimacy to govern," Kerry said in that speech. Walid Muallem rebuffed him at the time, saying no outside force had the right to "withdraw legitimacy" from the president or government except for the people of the country.
The US officials were quick to deny claims by Syria's foreign minister that US diplomats were seeking direct negotiation with the Syrian delegation.
The peace talks that ended in Geneva on Friday producing no concrete results and no official commitment from Damascus delegation to return to the negotiation table on February 10. The government and opposition were unable to bridge their differences on ceasefires, humanitarian corridors or the question of a transitional governing body.