Commander Highlights Air Force Capability to Protect Iran's Airspace
TEHRAN (Tasnim) – A senior Iranian commander said that the Islamic Republic of Iran Air Force (IRIAF) is fully prepared to defend the country's airspace.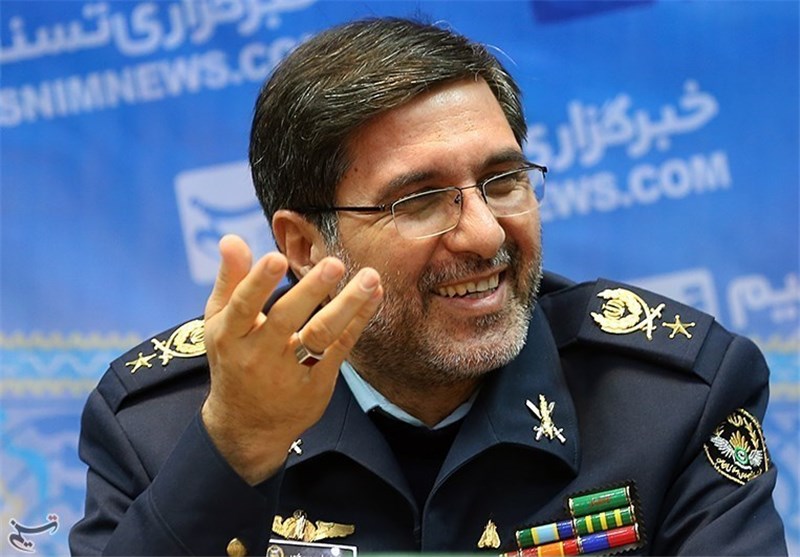 "Air Force is powerful enough to protect the airspace of the Islamic Republic of Iran and no country does even think about violating Iran's airspace," Lieutenant Commander of the Iranian Air Force Alireza Barkhor announced, addressing a ceremony in Iran's southern port city of Bushehr Thursday.
As regards achievements of the Iranian air force, he said the the force will unveil new kind of its home-made aircraft.
Barkhor had on Sunday told the Tasnim News Agency that the country is producing new generation of its home-made Saeqeh (Thunderbolt) fighter jet, adding that the new aircraft will be unveiled in coming months.
Brigadier General Alireza Barkhor stated that the construction phase of the new aircraft has already been completed.
The commander said the new generation of Saeqeh is a twin-seat fighter jet, adding that the aircraft will be officially unveiled in the next Iranian year (will start on March 21).
"God willing, efforts are underway to have the operational flight of first twin-seat Saeqeh fighter jet on Farvardin 29 (April 18, 2014, also National Army Day)," Barkhor stated.
The twin-seat aircraft means that the fighter jet will have more power, mobility, navigation equipment, fire power, pay load and operational range.