Egypt's Mubarak to Face New Charges
TEHRAN (Tasnim) - Ousted Egyptian president Hosni Mubarak, in court for alleged incitement to kill protesters and corruption, is to also stand trial this month on embezzlement charges, the prosecution said.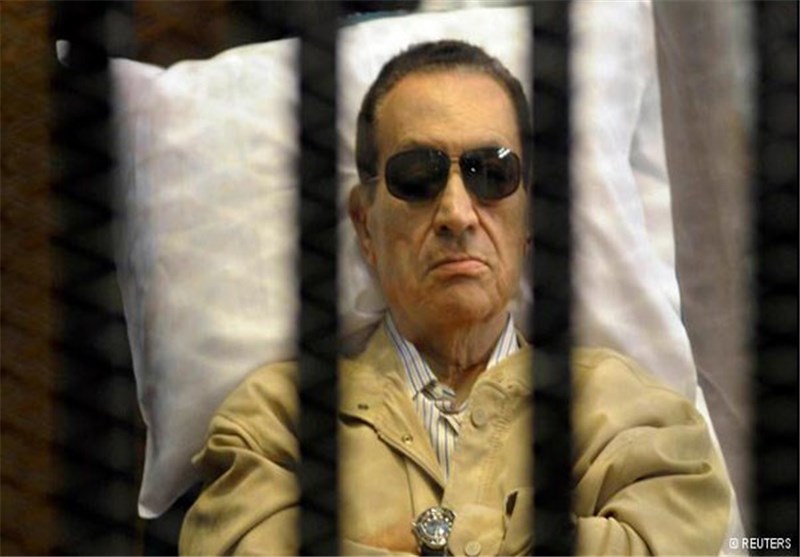 Mubarak, 85, has remained in a military hospital in Cairo since he was freed from prison in August after the maximum pre-trial detention period expired.
He had been convicted of involvement in the murder of protesters during the 2011 uprising that toppled him, but a court ordered a retrial last year on technical grounds.
The latest charges brought against Mubarak and his two sons Alaa and Gamal involve their alleged embezzlement of $18m earmarked for presidential palaces, a prosecution official said on Thursday.
That trial will start on 19 February, he said.
Alaa and Gamal are already on trial with their father in the murder and corruption case, along with seven of Mubarak's former security commanders.
Public attention has largely shifted away from Mubarak's case, with his successor Mohamed Mursi also on trial on similar murder charges.
Mursi, elected in June 2012, was overthrown by the military almost a year later.
Since then Mursi's Muslim Brotherhood, long opposed to Mubarak, has been accused of some of the worst violence during the 18-day uprising in early 2011 that overthrew Mubarak.
Meanwhile, the country's military chief, Abdel Fattah el-Sisi, is expected to contest and win upcoming presidential elections.
With the exception of Mursi, every Egyptian president since the overthrow of the monarchy in 1952 has been from the military.