Mass Taxi Strike Strands Paris Commuters, Tourists
TEHRAN (Tasnim) - Hundreds of taxis gathered at Paris airports before dawn on Monday as part of a nationwide protest against what cab drivers say is unfair competition posed by a recent surge in popularity of chauffeured cars offered by private companies, or VTCs.
February, 10, 2014 - 17:57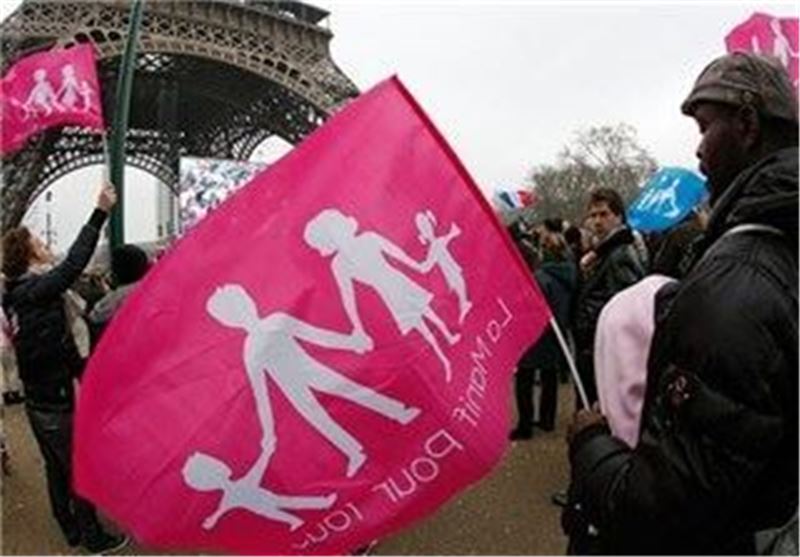 The striking taxis gathered at 6am local time at Charles de Gaulle airport amid a cacophony of blaring horns and under a banner reading "55,000 angry taxis", with one airport source saying no taxis were servicing the airport, a major international hub.
At regional hub Orly, a hundred vehicles blocked taxi queues to prevent cars from picking up passengers, AFP reported.
Would-be taxi drivers face exorbitant fees ahead of receiving an operating license, often running into the hundreds of thousands.
"I paid 235,000 euros for my taxi license and must conform to a series of strict regulations," Philippe Morival, a 30-year cab driver veteran, told AFP. "VTC drivers, by contrast, can rent their cars from abroad and don't answer to anyone."
"Today, we are facing direct competition from VTCs that work virtually without regulation," taxi union member Karim Lalouani concurred. "We are not fighting on equal terms. It's like asking two boxers to enter the ring, but one has both hands tied behind his back."
In accordance with calls from the five unions (CFDT, CGT, FO, SDCTP and the CST), the taxis left the airports at 8am, accompanied by a massive police presence, to converge slowly on the famed Champ de Mars near the Eiffel Tower in central Paris.
The massive "go-slow" procession from Charles de Gaulle airport caused a huge traffic jam – including on the busy ring road that encircles Paris – on a busy Monday morning that saw tourists, business travellers and Parisians stranded.
In a bid to assuage the mounting discontent from taxi drivers, the French state in late December imposed a mandatory 15-minute delay between customer booking and pick-up for VTCs in a bid to give taxis an edge. But the Council of State suspended the decree last week, saying it was a "serious and immediate infringement on the economic interests" of VTC firms.
The government on Saturday announced another attempt to find some common ground, saying it had established a commission to ensure "sustainable and balanced competition" between the taxis and the VTCs.
But many of those affected remain unconvinced.