Iranians Stage Nationwide Rallies to Mark Anniversary of Victory of Islamic Revolution
TEHRAN (Tasnim) - Millions of Iranian people of different social strata, carrying flags and banners in support of the Islamic Republic, poured into the streets on Tuesday in nationwide mass rallies to mark the 35th anniversary of the victory of the 1979 Islamic Revolution.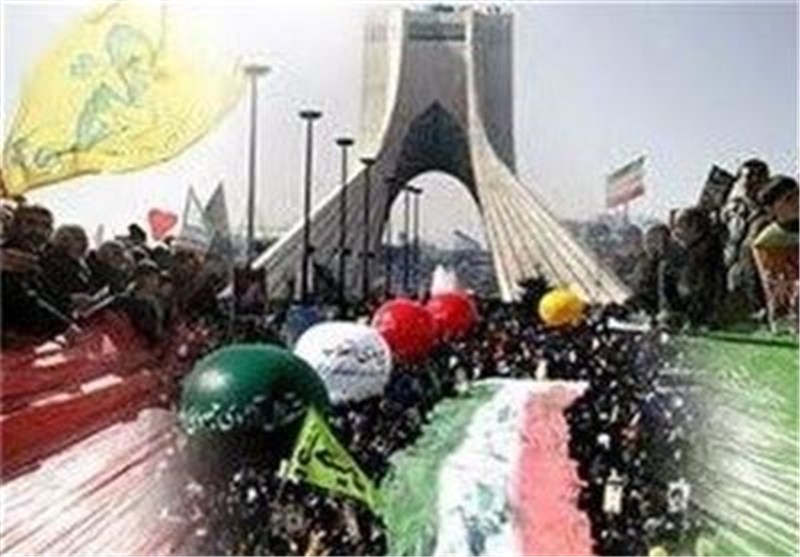 Iranians in capital Tehran and a whole host of other cities attended countrywide huge rallies this morning to mark the anniversary of the victory of the Islamic Revolution that toppled the monarchy of the US-backed Pahlavi regime in 1979.
The huge crowd of demonstrators in the rallies also paid tribute to the late founder of the Islamic Republic, Imam Khomeini, under whose leadership the revolutionary movements triumphed over the despotic regime of Pahlavi on February 11, 1979.
Carrying images of Imam Khomeini and Supreme Leader of the Islamic Revolution Ayatollah Seyed Ali Khamenei, people in Iranian cities reaffirmed their allegiance to the causes of the Islamic Revolution.
In capital Tehran, the Azadi (Liberty) Square was swarming with enthusiastic demonstrators who gathered to cherish the memory of the Islamic Revolution victory.
People also chanted anti-US and anti-Israel slogans during the mass rallies.

Meanwhile, high-ranking Iranian officials also attended the rallies along with other people to rejoice at the auspicious ceremony.
The Islamic Revolution victory, seen as the most important milestone in Iran's recent history, liberated the country from the yoke of the hegemonic powers --with the ousted Shah as their stooge-- and established a new political system based upon Islamic values and democracy.
The Iranian nation toppled the West-backed Pahlavi regime 35 years ago, ending 2,500 years of monarchic rule in the country.