Armenian PM Stresses Expansion of Ties with Tehran
TEHRAN (Tasnim) – Armenian Prime Minister Tigran Sargsyan underlined the importance of relations with Iran, saying that his country is seeking to improve ties with Tehran.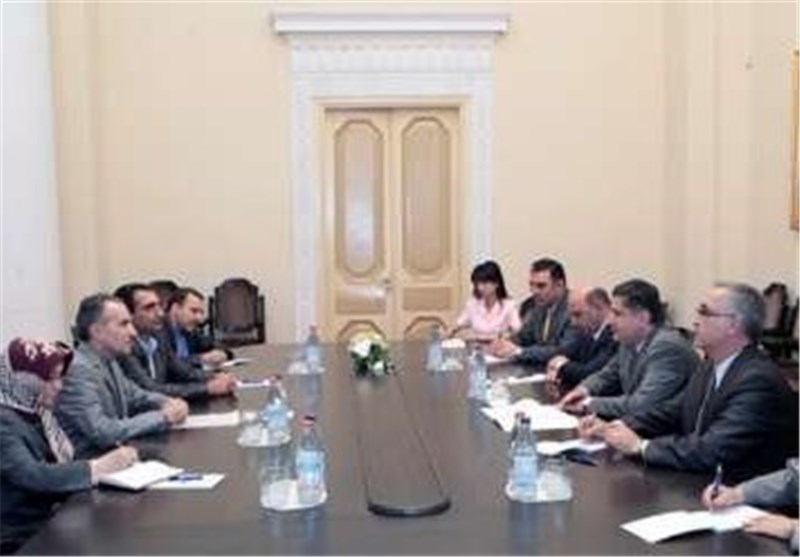 Speaking in a meeting with Iran's ambassador to Armenia Mohammad Raeisi, Sargsyan added that development of ties with the Islamic Republic is a priority of Yerevan's foreign policy.
He referred to the 12th session of the Iranian-Armenian intergovernmental commission, due in Tehran later this year, and said the session would be an opportunity for the two countries to boot cooperation in different areas.
The two sides discussed economic and trade cooperation as well as implementation of several joint projects, including the construction of the third Armenia-Iran high-voltage power transmission line, Aras Hydropower Plant, Iran-Armenia railway, and an oil pipeline.
Iran's ambassador, for his part, said Tehran attaches importance to ties with Yerevan and strives to develop bilateral relations.
Raeisi also highlighted Iran's resolve for boosting cooperation with Armenia in various fields, especially energy and transportation.