General Soleimani Underlines Iran's Leading Role in Islamic World
TEHRAN (Tasnim) - A senior commander of the Islamic Revolution Guards Corps (IRGC) emphasized that Iran plays a leading role in the Islamic world, and asserted that the other countries will be unable to assume such a role.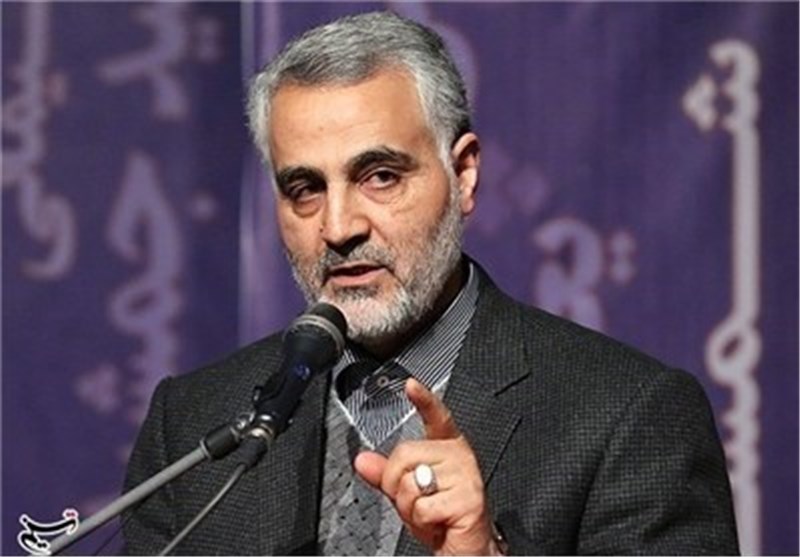 "The countries that claim to be leading the Muslim world cannot take over from Iran as the leader of the Islamic world even until tens of years later," Commander of the IRGC Quds Force Major General Qassem Soleimani said in a cultural ceremony in the Iranian city of Semnan on Thursday.
As regards the Islamic Republic's unique position among the Muslim countries, the commander said such influential role emanates from Iran's two distinguishing features.
"'The support for the Islamic combatants and streams' and 'defending the Muslims against the infringements on Islam' are two unique features of the Islamic Republic of Iran that have been institutionalized in Iran," the commander noted.
In relevant remarks on January 30, Iranian interior minister stated that the country plays a key-role in the region despite the enemies' non-stop efforts to undermine Iran's growing influence.
"Iranian nation has such a level of influence that no development in the region can be studied and assessed without (considering) Iran's participation and its role," Abdolreza Rahmani Fazli said a t the time.
He said that by the grace of God, and thanks to the wise guidance of the Supreme Leader of the Islamic Revolution, Iran will emerge victorious in the region and in the world despite the most complicated plots and most coordinated hostilities against the country.