Commander Sees Iran's Power as Key Deterrent Factor against US Attack
TEHRAN (Tasnim) – Deputy Chief of Staff of the Iranian Armed Forces Brigadier General Masoud Jazayeri said Sunday that Iran's high deterrent power was the main reason why the US has avoided a military attack on the country.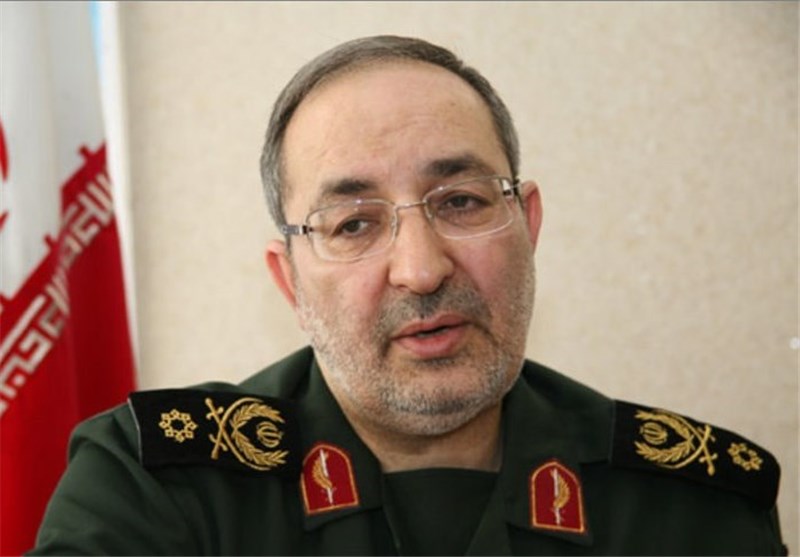 Speaking on Sunday, General Jazayeri said the Islamic Revolution's soft power and the high defensive capability of the Islamic Republic have enhanced Iran's deterrence and rendered the enemy powerless.
He, however, said the era of unilateral military threats is gone, underlining that "the US will receive a crushing response from the great Iranian nation" in case Washington takes any military measure against the country.
General Jazayeri's remarks came in reaction to US officials' insistence in recent weeks that the military option against Iran is still on the table.
US Secretary of State John Kerry, among others, has referred several times to the availability of the military option against Iran.
In an interview on January 23, Kerry said that if Iran resumes uranium enrichment beyond the five-percent level, "then the military option that is available to the United States is ready and prepared to do what it would have to do."
A number of other senior Iranian officials have also slammed the belligerent rhetoric. Chief of Staff of the Iranian Armed Forces Major General Hassan Firouzabadi described threats against the Iranian nation as a grave mistake, adding that the US is unable to take action against the country.
Earlier, Commander of the Islamic Revolution Guards Corps (IRGC) Major General Mohammad Ali Jafari had underlined that the United States will be stunned by the offensive power of the Islamic Republic if it resorts to military action against Iran.