Qatar Official Says Worker Death Rate Normal
TEHRAN (Tasnim) - A Qatar human rights body said the reported deaths of 478 Indian workers in Qatar during the last two years was "normal", a figure that another human rights group has called "horrendous".
February, 19, 2014 - 11:38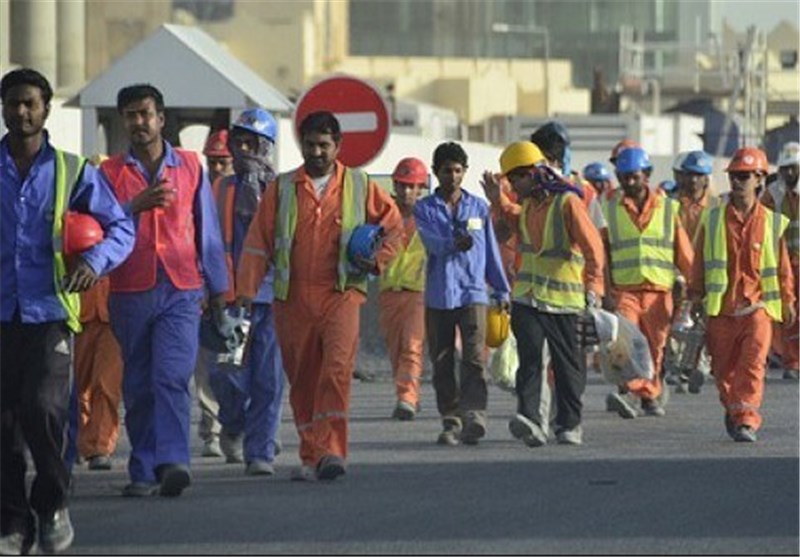 AFP reported the deaths on Monday following an information request to the Indian embassy in Doha. The embassy said 237 had died in 2012 and 241 in 2013, but did not provide their causes of death.
In response to the figures, Ali bin Sumaikh al-Marri, the head of Qatari government-affiliated National Human Rights Committee, told AFP on Tuesday: "Indians make up the largest community in Qatar... twice the number of Qatari nationals."
About 500,000 Indians live in Qatar, which is experiencing a construction boom staffed primarily by young men from South Asian countries.
He said: "If we look at the numbers of Qataris who died ... of natural causes ... over the past two years, we see that numbers of deaths among the Indian community are normal."
The country's ministry of labour and social affairs told the Guardian newspaper that they were aware of some of the figures from local media reports and were working to understand the causes of these deaths.
"Clearly any one death in Qatar or anywhere else is one death too many – for the workers, for their families, but also for Qataris who welcome guest workers to our country to perform valuable jobs," it said.
"We are working to understand the causes of these deaths – as these statistics could include a range of circumstances including natural causes, and road safety incidents, as well as a smaller number of workplace incidents."
Al-Maari said he wanted clarifications on the circumstances of the deaths, insisting that there was a "campaign against Qatar," reported AFP.
Qatar has faced mounting criticism from human rights groups over the safety and working conditions of migrants working in the construction industry, which has been highlighted in media reports since last year mostly focusing on Nepalese workers.