Egypt to Put Al Jazeera Journalists on Trial
TEHRAN (Tasnim) - An Egyptian court is to try Al Jazeera journalists Peter Greste, Mohamed Fahmy and Baher Mohamed for allegedly having links to a "terrorist organisation" and spreading false news.
February, 20, 2014 - 15:25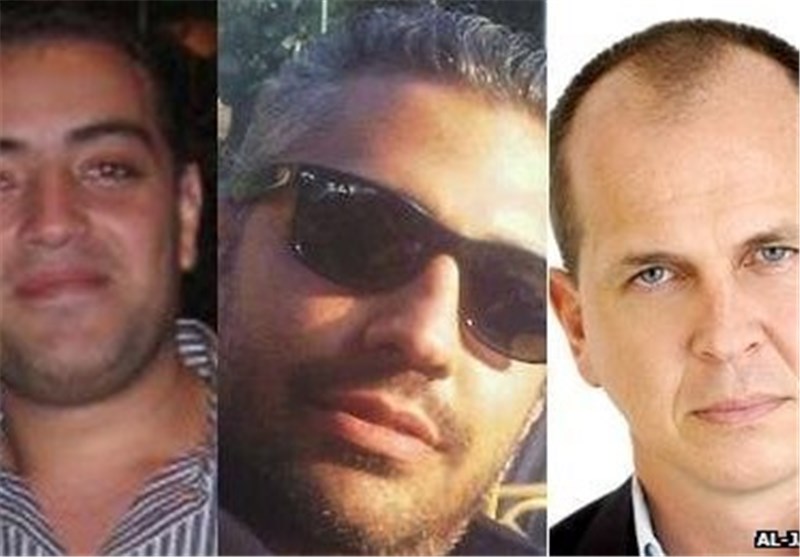 Since their arrest, journalists have staged protests worldwide demanding their release, and rejecting claims the three have links to the Muslim Brotherhood, Egypt's former ruling party which has since been designated a "terrorist" group.
The case is one of many that have led to criticism of Egypt's military-backed government, with rights groups pointing to growing intolerance for dissent in the Arab world's most populous country.
"Journalists should not have to risk years in an Egyptian prison for doing their job," Joe Stork , deputy Middle East director at Human Rights Watch, said in a statement.
"The prosecution of these journalists for speaking with Muslim Brotherhood members, coming after the prosecution of protesters and academics, shows how fast the space for dissent in Egypt is evaporating."
Some of the charges levelled against the journalists carry prison sentences of five to 15 years.
In total, nine journalists from the Qatar-based media network are among a group of 20 facing charges related to the case. The rest of the group have no connection to Al Jazeera.
Al Jazeera journalists Sue Turton and Dominic Kane, and Dutch journalist Rena Netjes - indicted though she does not work for the network - are to be tried in absentia.
A fourth Al Jazeera journalist, Abdullah al-Shami of the network's Arabic channel, has been held since August. He has been on hunger strike for more than a month to protest his imprisonment.
In 2013, the Committee to Protect Journalists ranked Egypt the world's third deadliest country for journalists. At least five journalists were killed and 45 assaulted last year, according to CPJ. Security forces raided at least 11 news outlets that year.
Greste, an award-winning journalist who has worked for the BBC and Reuters, has written letters from prison, one of which described what he sees as a lack of press freedom in Egypt.
Al Jazeera denies all the charges against its staff and has demanded their release.