Cleric Underscores Iran's Red Lines in Nuclear Talks
TEHRAN (Tasnim) - A senior Iranian cleric reminded the negotiators engaged in nuclear talks with the world powers to vigilantly take account of the country's red lines in the negotiations, stressing that no issue other than nuclear subjects should be mooted in the talks.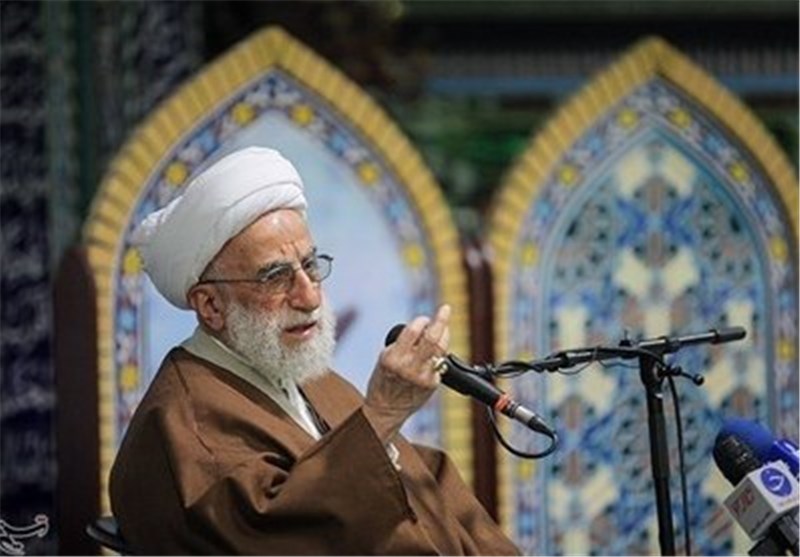 "I ask the nuclear negotiating team's officials to observe the red lines… One of the red lines is that the negotiations should be solely within the framework of the nuclear talks," Tehran's Provisional Friday Prayers Leader Ayatollah Ahmad Jannati said on Friday, addressing a large group of worshippers here in Tehran.
"The subject in the talks is nuclear alone, and we will not demand anything more than what is our right in these developments, (however) we will not relinquish our rights," he underlined.
His comment came after Iran and the Group 5+1 (the US, Russia, France, Britain and China plus Germany) wrapped up three days of talks in the Austria capital of Vienna on Thursday.
The next round of negotiations between the two sides, aimed at reaching a comprehensive deal on Tehran's peaceful nuclear program, will be held from March 17 to 20 in Vienna.
Elsewhere in his remarks, Ayatollah Jannati reiterated that Iran will by no means allow the other side to raise irrelevant subjects in the negotiations that are merely to discuss nuclear issues.
He further made it clear that the other countries have no right to interfere in Iran's internal affairs, such as the country's military capabilities, and added, "We must have defensive power."
Earlier on Thursday, Iranian Foreign Minister Mohammad Javad Zarif stressed that Tehran's peaceful nuclear energy program has been the only subject of the negotiations between Iran and the six world powers in Vienna.
He said that no other subject except for Iran's nuclear energy program will be discussed in the negotiations, stressing that there has been a common understanding among all sides in the talks over the issue.
"I assure you that no one has had or will ever have the chance to talk with the Iranian nation's delegation with any language but the language of respect during the talks, and nobody will be able to impose anything on us," Zarif stated.