Iranian Oil Minister: Revised Contracts Not to Neglect Domestic Firms
TEHRAN (Tasnim) - Iranian oil minister said a new model of oil contracts, recently put forth by his ministry, would facilitate foreign investment in the country's oil projects, but at the same time emphasized that the role of domestic companies has been also taken into account.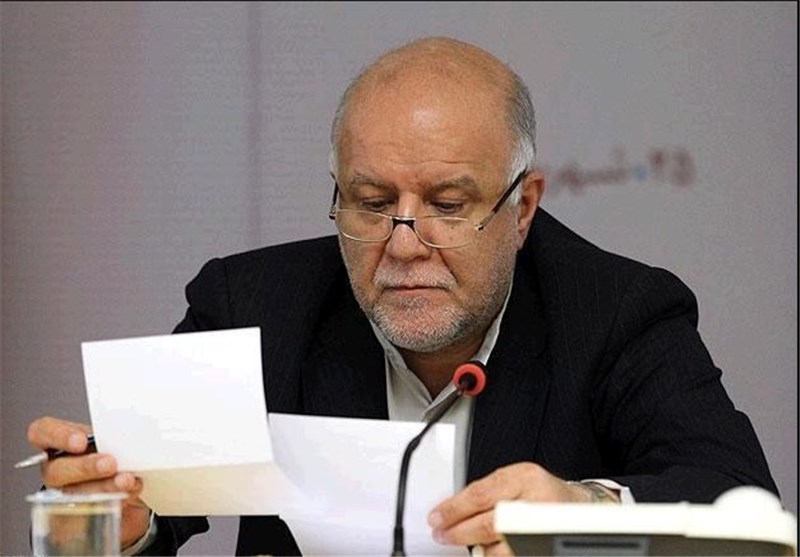 "The new oil contracts are not tantamount to the omission of the domestic companies, but… the presence of the domestic companies along with the international ones has been taken into consideration," Bijan Namdar Zanganeh told the Tasnim News Agency on Sunday.
Enumerating the advantages of the revised model of the oil contracts, Zanganeh said, "Increased cooperation with the international oil companies could definitely cause Iran's oil industry to further flourish."
He went on to say that the updated model of the oil contracts are meant to "facilitate investment conditions, create more attraction, remove the obstacles to the progress of oil industry and employ the modern technologies for the development of the country's oil fields."
The Iranian oil ministry has prepared a new, updated model of oil contracts which are said to be much more attractive to the international companies that are vying for investment in Iran.
On Saturday, a deputy oil minister said Iran has embarked on the revision of its oil contracts with other countries, noting that the initiative comes in line with the country's move to boost interaction with the world countries.
"Simultaneous with the outset of (nuclear) negotiations with the (Group) 5+1, Iran has started to revise the oil contracts, which signifies Iran's interaction with the world in the economic and political arena," Deputy Oil Minister for International and Commercial Affairs Ali Majedi said.
"We hope that the world gets the message of Iran's interaction," he added.
The deputy minister further called for a new global attitude towards the country, and added, "The world's view on Iran should change, and we should help this change of view happen."
"By revising the oil contracts, simultaneous with Iran's interactive approach in the political arena, we are pursuing to change the world's view on Iran," Majedi pointed out.