Iran Welcomes UN Syria Aid Resolution
TEHRAN (Tasnim) - The Iranian foreign ministry welcomed the United Nations Security Council Resolution 2139 to improve humanitarian aid access into crisis-ridden Syria.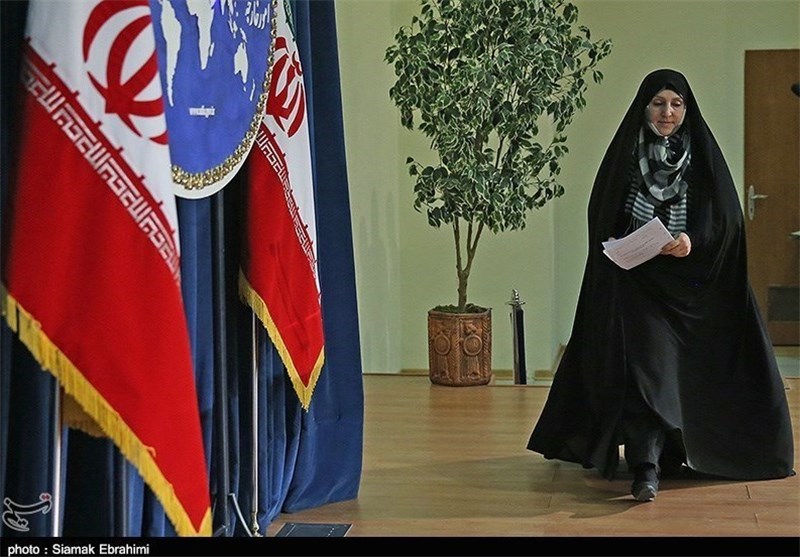 Iranian Foreign Ministry Spokeswoman Marziyeh Afkham on Monday evening, applauded the UN decision to improve delivery of the humanitarian assistance to Syria, noting that the Islamic Republic has always emphasized the necessity for caring about the humanitarian aspects of the Syrian crisis.
On Saturday, the UN Security Council unanimously adopted a resolution, calling for humanitarian aid convoys to be allowed access across the Arab country.
Resolution 2139, which was drafted by Australia, Jordan and Luxembourg, also demands that all warring parties immediately cease attacks against civilians.
Elsewhere in her comments, Afkham reaffirmed Iran's commitment to provide the Syria nation with humanitarian aid, and added, "From the outset of the Syrian crisis, the Islamic Republic of Iran has been providing the Syrian people with extensive aid and has also facilitated the delivery of aid from the third party countries, within the framework of cooperation with the Syrian government."
This humanitarian measures are still in progress, she underlined.
The spokeswoman once again called for an immediate end to the foreign interference and halt to support for the terrorist groups in Syria, which she said have incurred heavy losses on the Syrian nation and the Arab country's infrastructures.
"The issue of the humanitarian aid should not be subject to political exploitation," Afkham pointed out.
Syria's war that started in 2011 has killed over 130,000 people so far and forced more than 2 million to flee abroad. Another 4 million have been displaced inside the country.
Iranian officials have on different occasions insisted that a political approach would be the sole solution to the three-year-old crisis in Syria, saying that campaign against terrorism should be top on the agenda of any regional or international conference on Syria.