Iran Decides about Level of Enrichment: AEOI Chief
TEHRAN (Tasnim) - Head of the Atomic Energy Organization of Iran (AEOI) Ali Akbar Salehi stated it is the Islamic Republic that decides about the level of uranium enrichment.
February, 25, 2014 - 12:20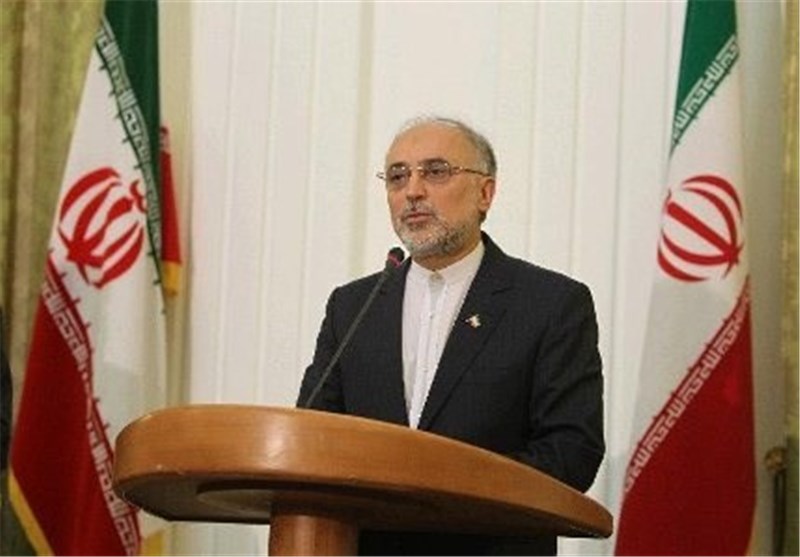 "It is the Islamic Republic of Iran that determines the level and extent of enrichment based on its needs. Tehran will not back off from this principle as it is among its red lines," Salehi told reporters in the Iranian Persian Gulf island of Kish on Monday.
Commenting on the latest remarks by US Under Secretary of State for Political Affairs Wendy Sherman about Iran's right to enrichment, the senior Iranian nuclear official said that what Sherman forthrightly stated was also clearly mentioned in the Geneva Joint Plan of Action, Press TV reported.
The Geneva deal, which was reached between Iran and the five permanent members of the United Nations Security Council -- Russia, China, France, Britain, and the United States -- plus Germany on November 24, 2013, is aimed at setting the stage for the full resolution of the West's decade-old standoff with Tehran over its nuclear energy program.
Under the accord, the six major world powers have undertaken to lift some of the sanctions against the Islamic Republic in exchange for Iran agreeing to limit certain aspects of its nuclear activities during six months. It was also agreed that no more sanctions would be imposed on Iran within the same timeframe.
Salehi further noted that the five permanent veto-wielding powers of the UN Security Council plus Germany have recognized Iran's enrichment right both in de facto and practical terms, and this was asserted by Sherman.
Sherman, who leads the US negotiating team to the nuclear talks between Iran and the six world powers, told reporters in al-Quds (Jerusalem) on February 22 that in a comprehensive agreement Iran would be able to maintain a domestic enrichment program that answers its practical needs.
She added that it is an "unlikely" expectation to ask Iran for zero enrichment.