FM: Iran's High Potential to Boost SCO's Credibility
TEHRAN (Tasnim) - Iranian Foreign Minister Mohammad Javad Zarif voiced Tehran's willingness to strengthen cooperation with the Shanghai Cooperation Organization member states, saying that Iran's high potential can help the organization boost its credibility.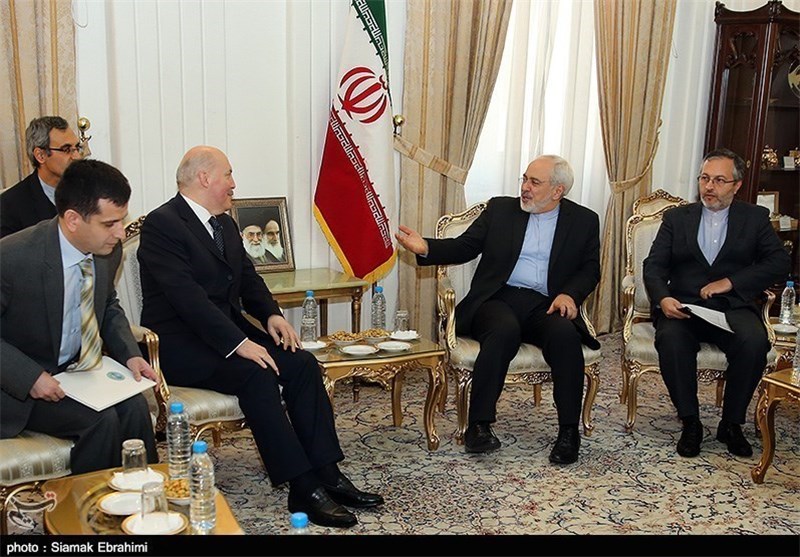 Speaking in a Tuesday evening meeting with SCO Secretary General Dmitry Mezentsev, Zarif said Iran is eager to cooperate with the SCO in economic, energy and transit fields, and in campaign against extremism and terrorism.
"The common interests between the SCO member states and Iran necessitate strengthening of cooperation and the Islamic Republic of Iran's strong role in the cooperation can lead to boosting both the credibility and the power of the SCO," Zarif underlined.
Zarif said President Hassan Rouhani's first foreign trip to Kyrgyzstan after taking office in a bid to participate in the SCO meeting highlighted the importance of the SCO as a regional and international organization for Tehran.
The SCO Secretary General, for his part, said his visit to Iran was "positive".
Mezentsev hailed Iran's nuclear achievements, expressing hope for further progress in talks between Iran and the six major world powers.
Iran and the Group 5+1 (also known as P5+1 or E3+3) are scheduled to hold next round of talks in March.