Israeli Settlers Bulldoze Palestinian Lands
TEHRAN (Tasnim) - Powered by construction licenses awarded by the Tel Aviv regime, Israeli settlers have bulldozed private Palestinian lands in the occupied West Bank.
February, 28, 2014 - 14:13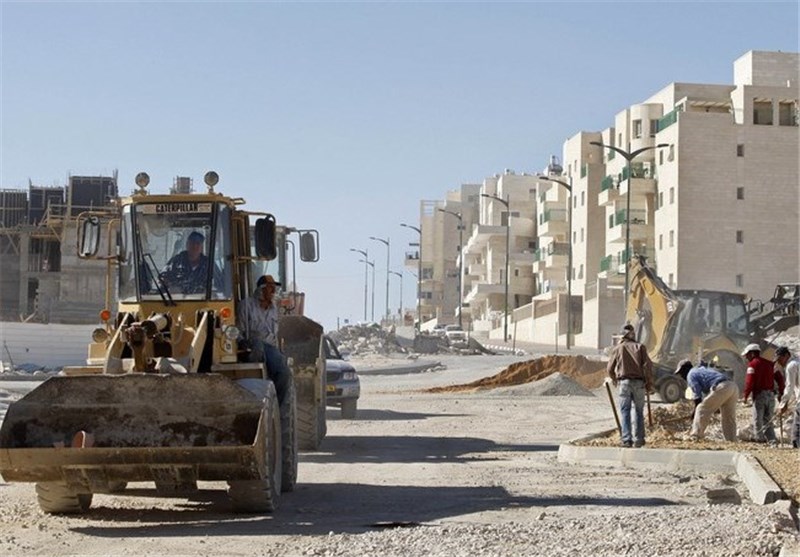 On Thursday, the settlers bulldozed the lands near the northern West Bank village of Jalud south of Nablus in order to expand an illegal settlement outpost, Ma'an News Agency reported.
Ghassan Daghlas, a Palestinian Authority official who monitors settlement activities in the northern West Bank, told the agency that the settlers were from the Shvut Rachel outpost.
Jalud is located directly beside a number of notoriously-violent Israeli outposts and settlements, and hundreds of acres of its agricultural lands have been confiscated by Israeli authorities for settlement construction.
Settlers regularly attack the village, burning cars and uprooting olive trees, Press TV reported.
In 2013, there were 399 incidents of settler violence against Palestinians in the occupied West Bank, according to the UN Office for the Coordination of Humanitarian Affairs.
Israel occupied the Palestinian territories of East al-Quds, the Gaza Strip, and the West Bank during the Six-Day War of 1967. Israel conducted a withdrawal from Gaza in 2005, but Israeli forces have been carrying out regular deadly forays into the sliver ever since the pullout.
The United Nations regards the Israeli settlements as illegal because the territories were captured in the war and are hence subject to the Geneva Conventions, which forbid construction on occupied lands.