Iran Dismisses Arms Shipment Allegation
TEHRAN (Tasnim) – An Iranian deputy foreign minister on Wednesday categorically rejected the Zionist regime of Israel's claims about shipment of arms from Iran to Gaza.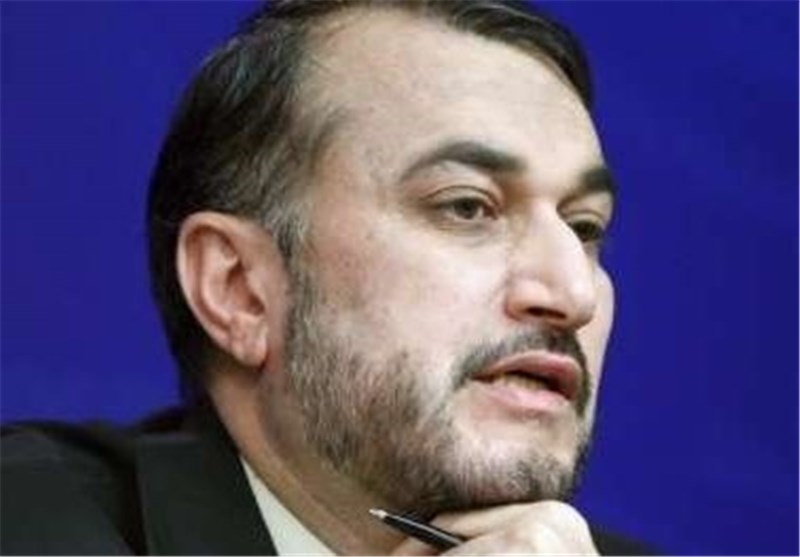 Iranian Deputy Foreign Minister for Arab and African Affairs Hossein Amir Abdollahian described Tel Aviv's claims that Iran has shipped arms to Gaza as baseless and false.
Zionist media on Wednesday claimed Israeli naval forces had raided a ship in the Red Sea and captured a shipment of advanced rockets from Iran destined to Gaza.
Amir Abdollahian underlined that the allegation was only based on the repetitious and unfounded lie-mongering of the Zionist media.
Meantime, an informed source in Iran's Armed Forces told the Tasnim News Agency that reports about the Zionist regime's interception of a ship carrying Iranian missiles was groundless and false.
Earlier, Palestinian resistance movement Hamas had dismissed the allegation.
Hamas Interior Ministry regarded the Zionist claim as a dangerous move whose aim was to justify the siege of the Gaza Strip.
Israel has imposed an all-out land, aerial, and naval blockade on Gaza since June 2007.
The siege has had a disastrous impact on the humanitarian and economic situation in the impoverished enclave, having turned the territory into the world's largest open-air prison.