Syria: Israeli Aggression in Golan Proves Direct Support for Terrorists
TEHRAN (Tasnim) – Syria filed complaint to the UN over Israeli attack in Golan, stressing that such aggression proves that the Zionist regime is directly involved in supporting terrorists fighting the Syrian government.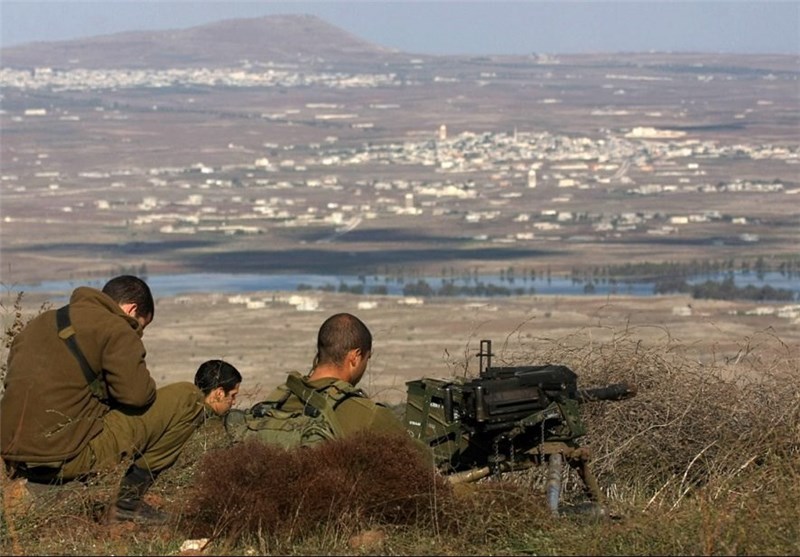 "Foreign and Expatriates Ministry sent Wednesday two identical letters to UN Secretary General and President of Security Council," condemning the attack as "flagrant violation of the disengagement agreement of 1974, the UN charter and the international law rules," official news agency, SANA reported the Syrian Foreign Ministry as saying.
Israeli forces launched on Wednesday morning four missiles from al-Sateh hill and al-Khwein in Golan toward the school and mosque of al-Hamidiyeh area. They also fired four tank shells towards al-Hurriyeh site in addition to opening fire by medium-sized machineguns toward al-Hamidiyeh site.
"This aggression stresses once again reality of the Zionist entity's direct involvement in backing and supporting terrorist groups and proves beyond any doubt the extent of existing coordination between Zionist enemy and those groups," the Syrian Foreign Ministry said in the two letters.
"The government of Syrian Arab Republic, while submitting those events to Security Council, calls it to condemn the Israeli aggression as a violation of the Disengagement agreement and international law rules as well as an escalation of tension atmospheres, a state of disorder in the disengagement zone and its surroundings," the letter said.