Tehran Welcomes Closer Scientific, Academic Cooperation with Minsk
TEHRAN (Tasnim) - Iranian President Hassan Rouhani expressed satisfaction with the level of scientific and academic interaction between the Islamic Republic of Iran and Belarus, and voiced Tehran's preparedness to boost such ties with the East European nation.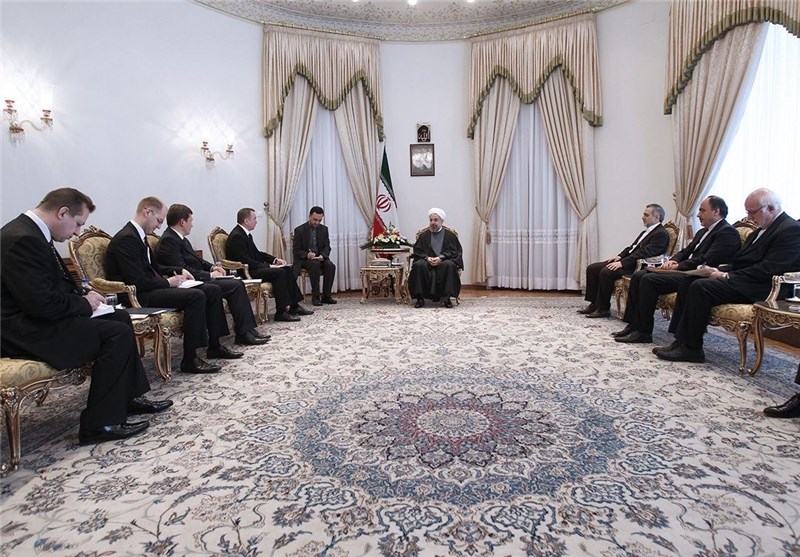 "In the sphere of the scientific and academic issues, the cooperation between the two countries (Iran and Belarus) is on a good path, and we are ready to expand our ties with Belarus in that area as well," Rouhani said in a meeting with visiting Belarusian Foreign Minister Vladimir Makey here in Tehran on Monday.
Moreover, the president voiced Iran's preparedness to provide Belarus with the engineering and technical expertise, and forge stronger cooperation in a bid to finalize a series of unfinished projects.
Elsewhere in his comments, Rouhani pointed to the West's standoff over Iran's peaceful nuclear program, and stated, "We will insist on our nation's rights to achieve peaceful nuclear technology."
The Belarusian minister, for his part, described Tehran as "a reliable friend of Minsk," and expressed his country's willingness to enhance ties with Iran.
Makey further voiced support for Iran's nuclear program, noting that Iran is entitled to enjoy its inalienable right, namely the nuclear technology for peaceful purposes.
Iran and Group 5+1 (also known as P5+1 or E3+3) are preparing to hold a fresh round of talks on Tehran's peaceful nuclear program in the Austrian capital of Vienna today.
On November 24, 2013, the two sides signed a six-month deal on Tehran's nuclear case in Geneva after several rounds of tight negotiations.
Based on the interim deal (the Joint Plan of Action), the world powers agreed to suspend some non-essential sanctions and to impose no new nuclear-related bans in return for Tehran's decision to suspend its 20% enrichment for a period of six months.