Chief Negotiator Reiterates Toughness of Iran-Sextet Nuclear Talks
TEHRAN (Tasnim) - Iran's top nuclear negotiator once again underlined that tough and important talks are awaiting Iran and the six major world powers in Vienna, stressing that it is now the other side's turn to keep its side of the bargain.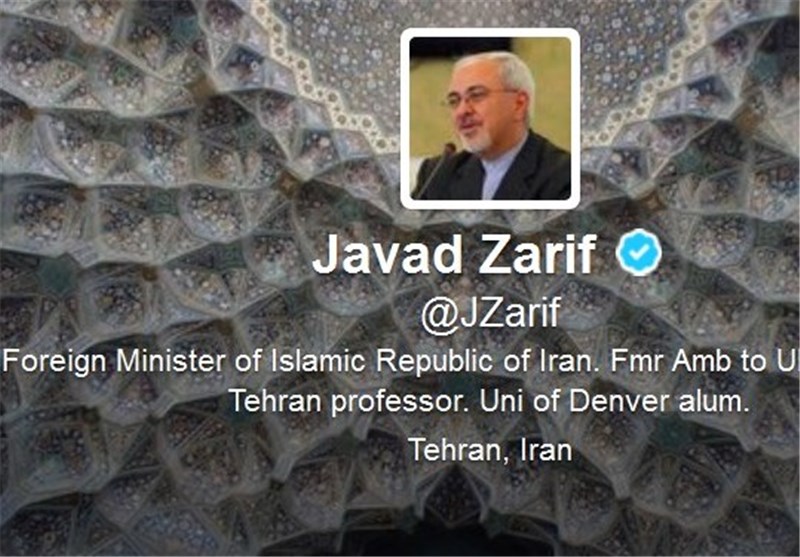 "Important and tough discussions (are) ahead today. We have held our end of the bargain. (It is) Time for our counterparts to keep theirs (in the) Vienna talks," Mohammad Javad Zarif, Iran's foreign minister and chief nuclear negotiator said in a message posted on his Twitter account on Tuesday.
His comments came only hours before negotiators representing Iran and the Group 5+1 --Russia, China, the US, Britain, France and Germany-- would start a fresh a round of talks over Tehran's peaceful nuclear program in the Austrian capital of Vienna.
In a relevant message posted on his Twitter page earlier on Monday night, Zarif pointed to a landmark nuclear deal the two sides inked in November last year, and said, "Beginning of end to illusions led to 1st Iran nuclear accord in 10 years."
Iran and the G5+1 (alternatively known as P5+1 or E3+3) have on November 24, 2013, clinched an interim six-month deal on Tehran's nuclear program in the Swiss city of Geneva.
Zarif has on different occasions made it clear that the West has no choice but to take a realistic stance on Iran's nuclear issue, which is totally peaceful and complies with the international regulations.
Elsewhere in his last night comment, the foreign minister expressed regret for the ramifications of western illusion about various developments, adding, "Illusions have cost 150 thousand lives in Syria."
Zarif also emphasized the need for a realistic view of the realities on the ground for the purpose of making progress in the nuclear talks, and tweeted a short phrase that read, "Reality check equals progress."
Today, the negotiating parties in Vienna are preparing to launch a new round of talks in the presence of the high-profile political directors.
Iranians is led by the country's top negotiator and foreign minister, Zarif, whereas the European Union foreign policy chief Catherine Ashton is scheduled to liaise with Iran on behalf of the six countries, like the past.
The negotiations are expected to extend into Wednesday, March 19.