Iran Renews Call for Negotiated Solution to Syrian Crisis
TEHRAN (Tasnim) – Iranian Deputy Foreign Minister for Arab and African Affairs Hossein Amir Abdollahian called for an international effort to help resolve the crisis in Syria by facilitating dialogue among the opposing factions.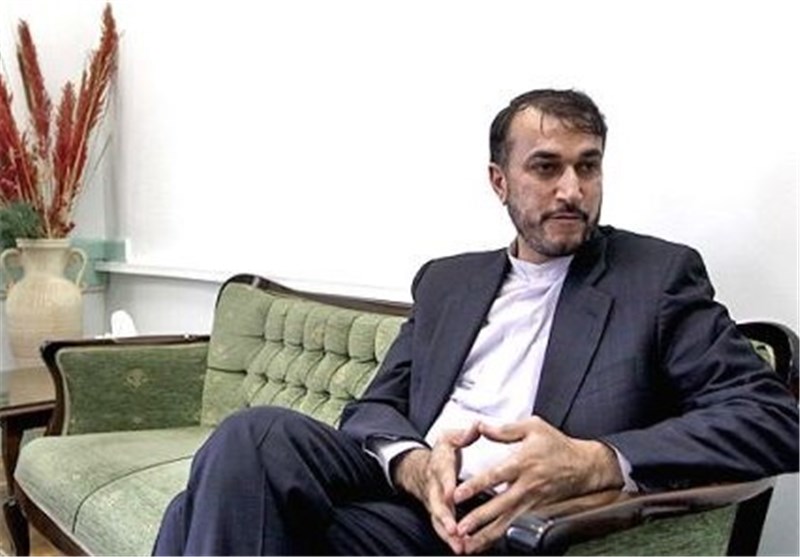 "World countries and regional organizations must help devise a political solution in Syria based on a democratic process through Syrian-Syrian dialogue," Amir Abdollahian said during a meeting with UN-Arab League Special Representative for Syria Lakhdar Brahimi in Tehran on Monday.
He underlined the need for a serious campaign against regional terrorism, particularly in Syria, and voiced Tehran's support for Brahimi's efforts to help resolve the crises across the Middle East and Syria.
"The key to resolving the Syrian crisis is border control measures to stop arms trafficking and the infiltration of foreign-backed militant groups," he added.
Brahimi, for his part, hailed Iran's efforts to help find a peaceful solution for this issue, calling for the expansion of Iran's relations with the regional countries, particularly Saudi Arabia, as a "highly effective and constructive" strategy.
The Geneva 2 talks between delegations representing the Syrian government and the foreign-backed opposition ended without any breakthrough with both sides sticking to their positions and the latter insisting on the overthrow of Bashar al-Assad's administration.
Syria has been entangled in a deadly crisis since 2011 which has so far claimed the lives of at least 130,000 individuals including civilians. The crisis is believed to be the worst civil outrage during the past 100 years. The millions displaced in the atrocities have caused a civilian emergency state in the neighboring states.