Iran Summons Pakistani Ambassador over Border Guard's Death
TEHRAN (Tasnim) - An informed source at Iran's foreign ministry said the ministry has summoned the Pakistani ambassador to Tehran over reports that one of the five Iranian border guards abducted by a Pakistani-based terrorist group has been killed.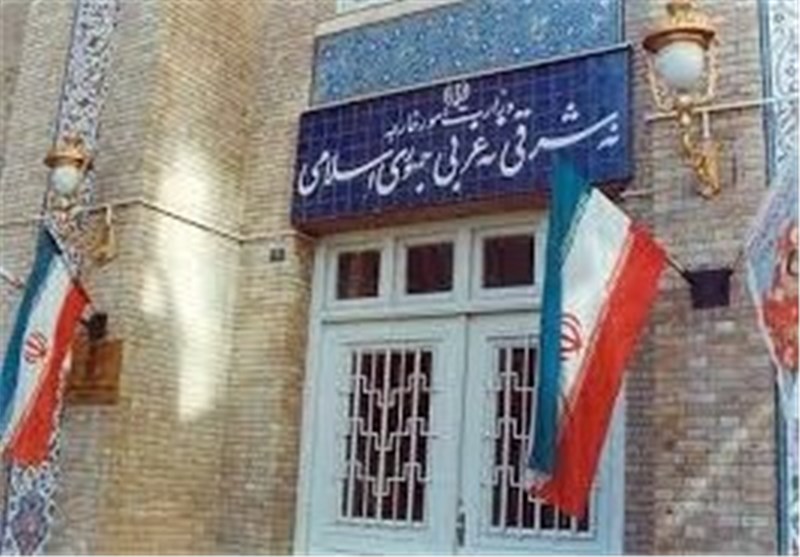 The Ministry of Foreign Affairs on Wednesday summoned the Pakistani envoy to Tehran following the news that the Jaish-ul-Adl terrorist group has killed one of the Iranian soldiers it had kidnapped in February, the source said.
The foreign ministry has reportedly reminded the Pakistani government to take prompt action in order to identify and arrest perpetrators of the tragic incident and hand them over to Iran.
Moreover, the ministry called on the Pakistani government to seriously pursue the fate of the remaining Iranian soldiers, still held captive by the notorious terrorist group.
The five Iranian border guards were kidnapped in Jakigour region in Iran's southeastern province of Sistan and Balouchestan on February 6 and taken to Pakistan.
The so-called Jaish-ul-Adl terrorist group claimed responsibility for the abductions.
In a Sunday Tweet, the infamous terrorists claimed that they had killed one of the abductees, called Jamshid Danaeifar.
On Monday, the deputy governor-general of Iran's southeastern province of Sistan and Balouchestan, Ali Asghar Mirshekari, confirmed that Jamshid Danaeifar has been killed by the terrorist group.
And on Tuesday, Iranian Foreign Ministry Spokeswoman Marziyeh Afkham announced that the onus is on the Pakistani government to give an explanation for the death of Danaeifar, and added that lack of serious measures by Islamabad would contradict friendly ties with Tehran.
Afkham called on Pakistan to take "serious and prompt" action to arrest those terrorists and guarantee the release of the Iranian soldiers.
She said lack of seriousness in Pakistan's reaction against the moves that damage friendly and brotherly relations between Tehran and Islamabad will "be in contradiction to the good neighborliness".